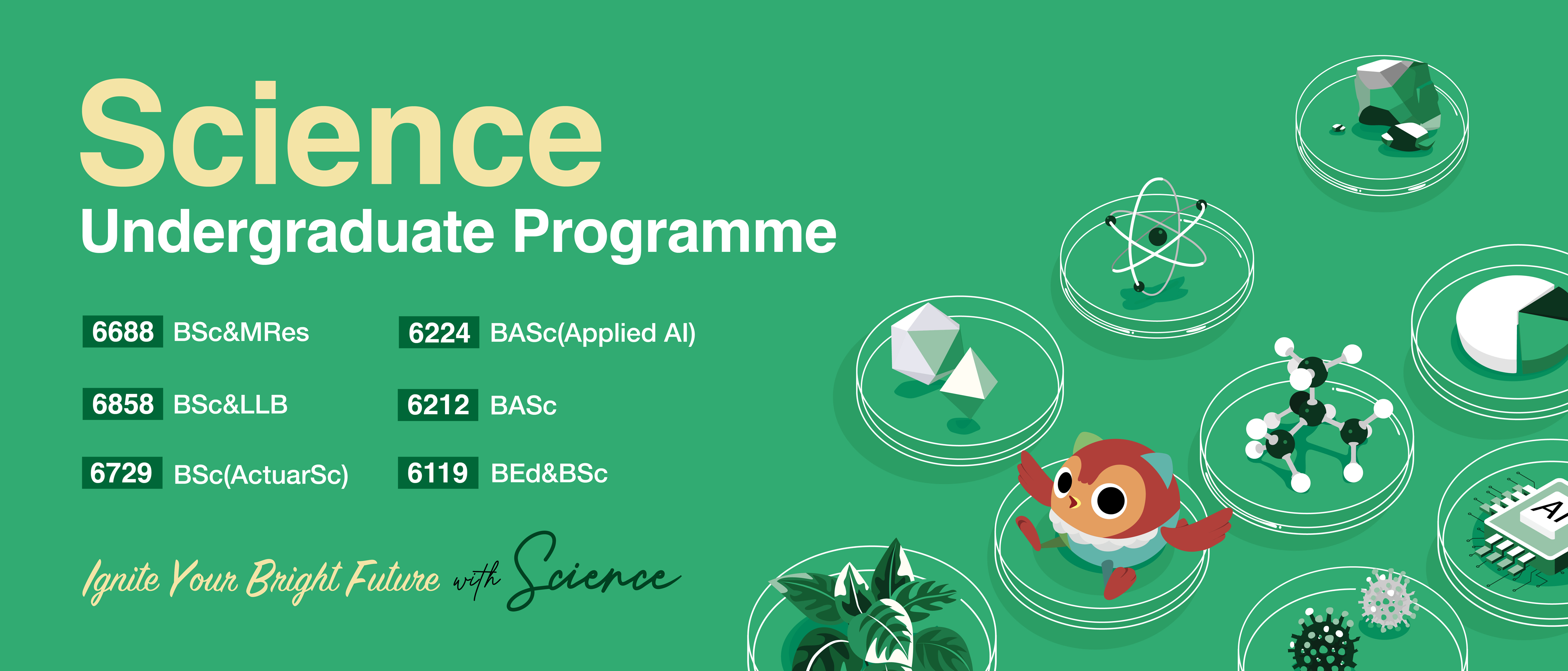 A comprehensive training in science that
Develops students' capabilities in quantitative and logical reasoning
Cultivates students' ability to tackle novel situations and solve intricate problems
Special Features of Our BSc Curriculum
Simple & Flexible
One entry in application for a choice of 14 Majors and 7 Intensive Majors; up to 2 years time to choose a Major; flexibility in changing Majors.
1 Major / 2 Majors / Major-Minor / Major-2 Minors
Students may take a 2nd Major or a Minor or 2 Minors in Science or non-Science disciplines
Academic Advising System
One-on-one academic advice
14 majors + 7 intensive majors
The Faculty Admission policy provides students with a choice of 14 Science majors and 7 intensive majors using one programme choice 6901 Bachelor of Science in the application.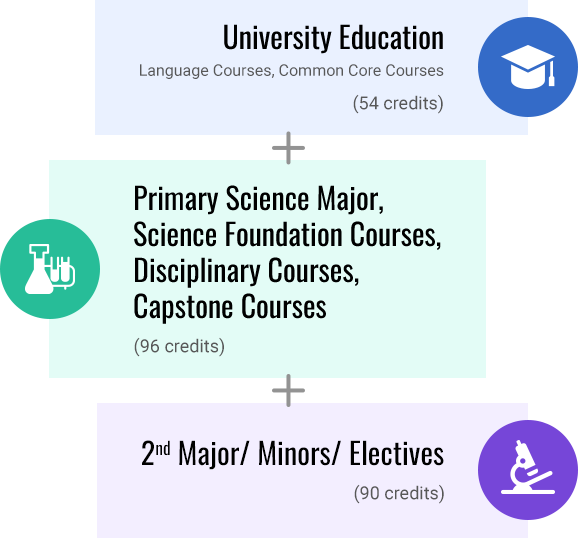 BSc Curriculum Structure
240 Credits
Forty 6-credit courses spanning over 4 years of
full-time study
All students admitted to the 6901 BSc programme under the 4-year curriculum are required to complete at least one Science major out of the 14 Science Majors and 6 Intensive Majors as your primary major for the award of the BSc degree. In addition to the primary Science major, students may take a second major or a minor or 2 minors in a Science or non-Science discipline. Students should note that some non-Science majors and minors may require students to have achieved a minimum academic result before they are allowed to enroll in them.
---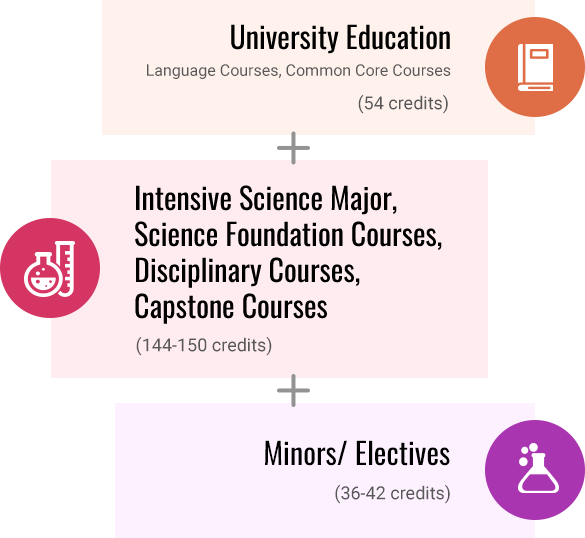 Curriculum Structure for BSc (Intensive Majors)
240 Credits
Spanning over 4 years of full-time study
Four accredited major programmes are offered in the first instance at the launch of Intensive Majors (Biological Sciences, Chemistry, Ecology & Biodiversity, Geology, Mathematics, Molecular Biology & Biotechnology, Physics). This design allows students to specialise in a science discipline with enriched subject knowledge, especially when they intend to pursue science for postgraduate studies or as a profession with an adequate depth in their studies. It is also in line with the international trend of provision of spcialisation options and fulfills the accreditation requirements of various royal societies in UK.
Accreditations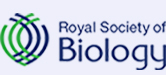 Royal Society of Biology
The Biological Sciences, Ecology & Biodiversity Major and Molecular Biology & Biotechnology Major have been conferred accreditation by the...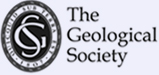 Geology Society of London
The Geology Major (Accredited Pathway) is accredited by the Geological Society of London, the UK body which grants the

Royal Society of Chemistry
Students who wish to specialise in chemistry, an intensive version of the Chemistry-Major programme (144 credits) which has been...
Institute of Qualified Environmental Professionals
The Environmental Science Major has been conferred the accreditation. Students need to...
Articulation Pathways
Articulation pathway to the Science Taught Postgraduate Programmes at HK

U

An articulation pathway of attaching 6901 Bachelor of Science (BSc)/ 6729 Bachelor of Science in Actuarial Science (BSc(ActuarSc))/ 6224 BASc (Applied Artificial Intelligence) to the master programmes at HKU. It provides a convenient channel of specialised training for deepening knowledge in specific fields of science, with guaranteed admission to the taught postgraduate programmes offered by the Faculty to selected outstanding BSc/ BSc(ActuarSc)/ BASc (Applied Artificial Intelligence) students. Upon successful completion in 5 years, students will be able to obtain a BSc/ BSc(ActuarSc) degree (4 years) plus a MSc/MStat degree (1 year) or MDASC degree (1.5 years).
Minor in Science Entrepreneurship
This Minor aims at broadening the horizon of our undergraduate students with respect to entrepreneurship, bringing them huge insights via critical analysis of the operation of existing enterprises and offering more competitive edge to them via connecting their academic knowledge with the real world.
Young Scientist Scheme (YSS) for Outstanding Students
As a strong, research-oriented faculty, the Faculty of Science is committed to providing our students with the best science education and incubating future scientists. YSS provides outstanding students with ample early research experiences in 6901 BSc Programme.
More information