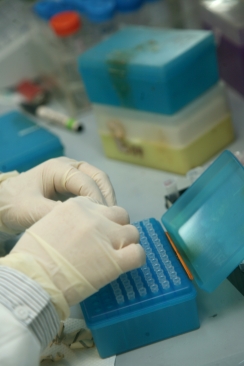 About the Major
Recent advancements in Molecular Biology & Biotechnology have not only cracked important and fundamental problems in life sciences, but also emerged as a mainstay of science and technologies of the 21st century. Innovations from advances in these fields have substantially transformed our daily lives, society and environment.
This Major offers specialised training in state-of-the-art molecular and cell biology, and in the translation of basic knowledge into modern industrial and medical applications. Students will be able to gain an understanding of cutting edge biotechnological applications, ranging from exploitation of bioactive substances, biofuels as alternative energy sources, bioremediation for cleaning up contaminated environments, waste and wastewater treatment, and genetic engineering for agriculture production, fisheries and aquaculture, biomedical research and pharmaceutical purposes. Built upon a sound theoretical foundation, students will further develop various essential skills in molecular biology and biotechnology through hands-on laboratory trainings and experimental based projects.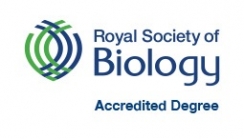 The Molecular Biology & Biotechnology Major is accredited by the Royal Society of Biology (RSB), UK, for the purpose of meeting in part the academic and experience requirement for the Membership and Chartered Biologist (CBiol) after an independent and rigorous assessment. Graduates will receive one year of guest membership of RSB at Associate level. This will help them to stay up to date with what is happening across the life sciences, gain additional recognition for their skills and experience, develop their professional network and demonstrate their support for the future of biology. Enhancement of this Major will be reflected in the curriculum starting from September 2018, and the intake of cohort 2018-19 will be able to apply for the accredited options of this Major.
Career Prospects
Paves way to a career in many businesses and research facilities that make up the modern biotechnology;
Career opportunities include government departments such as Agriculture, Fisheries and Conservation Department, Environmental Protection Department and Hospital Authority;
Positions in the commercial biotechnology and pharmaceutical industries include Research & Development scientist, medical sales representatives, product consultants, business and management analysts, research assistants, medical technologists, and scientific officers;
Graduates can pursue further education in healthcare professional programmes (MSc) or a higher degree (MPhil or PhD) in specialised areas of molecular biology and biotechnology.
(Video) Introduction of the Major
Student Sharing

WONG Yan Yu Charmaine
2018 PhD graduate(Cell Biology)
2013 BSc graduate (major in Biotechnology)
"The best thing about HKU BSc programme is its flexibility which allows students to explore different possibilities. I had an exciting time going on overseas exchange at Melbourne University to study Australia wildlife and Biotechnology. I also worked in collaboration with the biology teachers from the Caritas Center during my internship. Apart from the exposure outside HKU, I also took courses from a wide variety of majors. The up-to-date knowledge and practical lab experiences gained from the Biological Sciences major were useful for my postgraduate research on centromere epigenetics. I want to thanks all the teaching staff and demonstrators who helped me along these years!"