Students are expected to have basic knowledge in physiology, biochemistry, chemistry or molecular biology for understanding the topics covered in the programme. The programme is intended for those with relevant experience in the food, chemical, pharmaceutical and public health sectors, including but not limited to:
supervisory positions in the above industries or consultancy;
environmental, food and health officers, technical officers in local/national regulatory authorities;
officers in diagnostic or analytical laboratories; and
graduates who completed relevant undergraduate degrees, looking for career opportunity in the above industries/government agencies.
To be eligible for admission to the programme you should have a Bachelor's degree with honours in science. Preference will be given to those who possess a Bachelor's degree in physiology, biochemistry, biotechnology, food science, chemistry, biological sciences, clinical laboratory science, environmental sciences, pharmacology or other related disciplines.
For 2023-24 intake:
Application will be opened in early November 2022. The closing dates for non-local and local applications is 12:00 noon (GMT +8), April 28, 2023. Applications can be submitted via our on-line application system here.
Expected graduation time for normal course of studies: Winter (November / December 2024)
Fees for 2023-24 intake:
The composition fee for the programme for the 2023-24 intake is HK$160,000*. Payment can be paid in two instalments.
In addition, students are required to pay Caution Money (HK$350, refundable on graduation subject to no claims being made) and Graduation Fee (HK$350).
The University allows Occasional Students to enroll in individual courses without registering in any particular programme of study. Tuition fee for an Occasional Student is HK$2,320* per credit in the academic year 2023-24.
* Subject to approval
History/Overview
Established by the School of Biological Sciences in 2009, the MSc in the field of Food Safety and Toxicology programme aims to provide a comprehensive training on a multi-disciplinary field involving general toxicology, food toxicology, regulatory toxicology, and food safety management. The distinctive feature of this toxicology programme is its focus on food safety perspectives. It emphasizes on basic knowledge as well as practical skills in recognition and evaluation of human exposure to potentially hazardous chemicals and pathogens, in our living environment and via intake of foods. Special reference will be made to food safety evaluation and regulation.
Assessment
Written work forms an important part of the programme. All written and verbal communication is in English. Most courses in the programme are assessed by examination and by coursework. The project report will be assessed by examiners and participation in the seminars at which students present their work is one of the requirements for the completion of this component of the degree curriculum.
All courses in this programme are compulsory. A candidate shall be examined shortly after the completion of each course.
A. Programme Structure
Programme Structure of the Full-time Mode:
Year 1 (69 credits)
FSTX7001
Principles of toxicology I (9 credits)
FSTX7002
Principles of toxicology II (9 credits)
FSTX7003
Toxicity tests and hazards evaluation methods (9 credits)
FSTX7004
Regulatory toxicology: risk assessment, risk management and communication (12 credits)
FSTX8005
Chemical and microbial hazards in food (9 credits)
FSTX8006
Food safety management (9 credits)
FSTX8007
Project (12 credits)
B. Course contents
Core Courses
FSTX7001 Principles of toxicology I (9 credits)
This module introduces students to the general principles and practice of toxicology. The major focus of the course is on basic principles, mechanisms and common methods underpinning the science of toxicology. Selected target organ systems (e.g. respiratory, nervous and immune systems) are studied with respect to understanding how representative chemicals damage and impair their ability to function. Students will develop a fundamental understanding of how chemicals may exert toxic effects and gain insight into the importance of organ-specific toxicity.
Assessment: Course work (25%); Examination (75%)
FSTX7002 Principles of toxicology II (9 credits)
This module continues to introduce students to the general principles and practice of toxicology. The course continues to focus on basic principles, mechanisms and common methods underpinning the science of toxicology. Selected toxicants are studied with respect to their source of exposure and mechanisms of effects. Selected disease processes (e.g., mutagenesis, carcinogenesis, reproductive toxicity, teratogenesis and developmental toxicity) are studied with respect to understanding their basic pathways and common mechanisms. Selected fields are presented to give students insight into the applications of toxicology and its relationship with other fields.
Assessment: Course work (20%); Examination (80%)
FSTX7003 Toxicity tests and hazards evaluation methods (9 credits)
This module will provide students with the current state-of-the-art methodology employed to investigate the effect of chemical and microbial toxins and environmental pollutants on living systems. Topics include exposure estimate, animal tests for acute toxicity, short-term and long-term toxicity, for mutagenicity, genotoxicity and carcinogenicity, for reproductive toxicity, teratogenicity, developmental toxicity and delayed neurotoxicity. Major focus is on the basic principles underpinning each test method including the test rationale, protocol design, limitations and data interpretation. Students will also be introduced to the basic concepts of toxicological evaluation and criteria for setting guidance values for dietary and non-dietary exposure to chemicals. The role of biochemical, metabolic and toxicokinetic studies in toxicological evaluation is also considered.
Assessment: Course work (20%); Examination (80%)
FSTX7004 Regulatory toxicology: risk assessment, risk management and communication (12 credits)
In order to fully appreciate risks that arise from human exposure to chemicals in our living environment, it is essential to quantify levels of chemical contamination in environmental media and foods, and estimate total chemical exposure from dietary and non-dietary sources. This module will provide students with intensive training to develop the necessary practical skills to measure and model the extent to which human populations come into contact with toxic agents in the environment and foods, to conduct qualitative and quantitative risk assessments, to set safe levels of chemical exposure in foods (based on local food consumption patterns), and to implement effective risk management in protecting human health and the environment. The roles of international food safety authorities such as WHO, FAO, Codex Alimentarius Commission, JECFA, IARC and OECD will be described. Introduction to local and international food laws will be provided.
Assessment: Course work (20%); Examination (80%)
FSTX8005 Chemical and microbial hazards in food (9 credits)
This module will introduce students to the chemical and microbial hazards in food and their effects on human health. Special reference is made to heavy metals, pesticides, food additives, persistent organic pollutants and natural food contaminants of current public concern. An emphasis will also be placed on developing the understanding of the actual impact of food and waterborne pathogens, their epidemiology and factors contributing to the increase in their incidence. Determination of exposure pathways and linking food hazards to human health is the primary focus. Topics include: contamination monitoring, quantification of exposure at the individual level, interactive effects of exposure to multiple risk factors, perceptions of risk and integration of laboratory science with population-based studies.
Assessment: Course work (20%); Examination (80%)
FSTX8006 Food safety management (9 credits)
Good manufacturing practice has a significant impact on the daily operation of a food processing facility. Quality products and a safe work place are important components of a good company. This course will focus on issues arising from GMP and aspects of the physical design of a food processing facility which impact the safety of workers and products. In food supply chain, traceability is the ability to follow the movement of a food product through the stages of production, processing, and distribution, and is an important component of the food safety management system. As a core quality management tool in the food industry, the relevance, impact and use of ISO 22000 and HACCP in manufacturing and catering will be discussed. Topics covered will include the international/national HACCP standards, and designing safety into food products and processes as well as the practical development and implementation of a HACCP Plan using local and Asian case studies.
Assessment: Course work (20%); Examination (80%)
FSTX8007 Project (12 credits) [Capstone experience]
All students are required to undertake to attend training (up to maximum 6 months) in one of the following areas:
Academic institutions, to carry out basic research project using the most advanced techniques in molecular biology, analytical chemistry and biomedical sciences.
Food, chemical and pharmaceutical industries, to overlook industry procedures on ensuring that the emerging/newly developed food and chemical products meet regulatory standards and requirements and are safe for consumers; their potential health implications, and
Government agencies, to gain knowledge on the procedures implemented by the local/national authorities in formulating science-based policies, laws and regulations to ensure the safe production and use of food and chemicals.
The candidate shall make a formal presentation on the subject of his training during the final semester of the teaching programme.
Assessment: Course work (100%)
Programme Director
Dr Hani S El-Nezami
Associate Professor, School of Biological Sciences
BSc (Alexandria University, Egypt), MAppSc, PhD (RMIT-University, Australia)
After obtaining his PhD in Applied and Nutritional Toxicology from RMIT-University, Melbourne, Australia, Dr El-Nezami moved to the University of Kuopio, Finland, where he established a research programme investigating human exposure to food toxins with special focus on mycotoxins in developing countries. The programme later extended to investigate dietary approaches to counteract the health hazards associated with exposure to food toxins. In recognition of his research excellence Dr El-Nezami was awarded the prestigious Academy of Finland Fellowship. In 2008, Dr El-Nezami joined the School of Biological Sciences of The University of Hong Kong.
Dr El-Nezami holds an adjunct Professor post at the University of Turku, Finland, and Misr University for Science and Technology, Egypt. Dr El-Nezami is the Assistant Coordinator of consortium (9 EU countries plus China and Hong Kong) funded by the European Union aiming at the modernization of Traditional Chinese Medicine. Being an active member of the Finnish Society of Toxicology, Eurotox, and the American Society of Microbiology, Dr El-Nezami serves as consultants for several firms in Finland and Egypt.
Graduate/ Student Sharing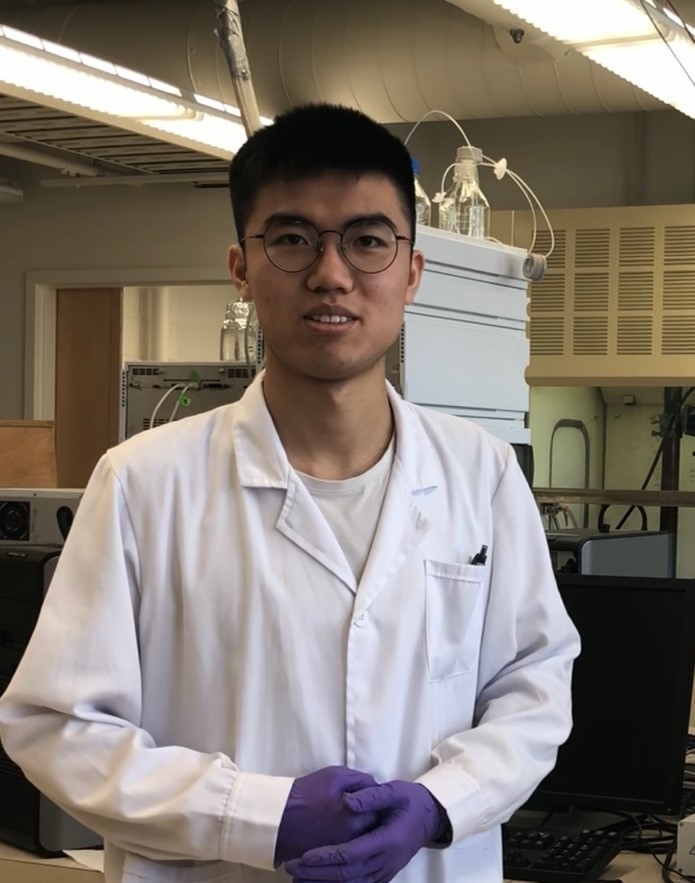 Jackie Jiabin WANG
Class of 2022
"The FTSX program is comprehensive, which covers aspects of food safety, risk management and principles of toxicology. The professors of this program are famous scholars or experts in the food science field, they are kind to help student and passionate to share their practical experiences. In the 8007 capstone project, student can have chance to choose to participate into food science research or a practical food safety inspection program, which gives a preview for the fresh graduates in their selection of career path. The program lays a solid foundation in the field of food safety and toxicology, which gives a lot of potential for the students seeking to develop the food safety career as a government officer or industry professional."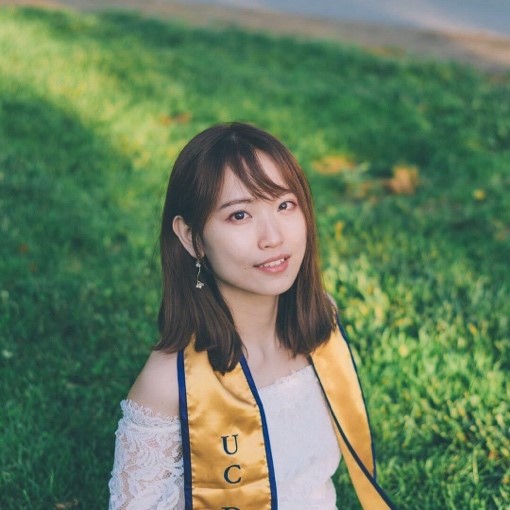 Sijue WANG
Class of 2022
"The MSc in Food and Safety programme is a programme that suits students with diverse interests. It does not matter if you are a food science scholar who is determined to enter academia or a practical technician seeking further training in the food toxicology industry, this is a program worth joining. Better yet, if you are someone undecided like me who would love to join purely out of the interests of the food science and nutrition, this program is tailor-made for you. The course design is extremely helpful for determining your career path and you would get tremendous help from the faculty whenever you seek for guidance. The training offered is intense but with ingenious design - it challenges you but will not burn you out. I truly feel blessed to have chosen this program as the final stop of my education journey. Without the help I got from this program I would not be able to gather my passion for the field and pay it forward. "
Dr Hani S El-Nezami

Programme Director

School of Biological Sciences

(852) 2299 0335

(852) 2559 9114

School of Biological Sciences

The University of Hong Kong

(852) 2299 0802

(852) 2858 3477

Faculty of Science

The University of Hong Kong

G/F Chong Yuet Ming Physics Building Pokfulam Road Hong Kong

(852) 3917 5287

(852) 2858 4620