Start main content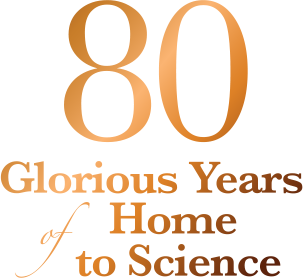 The year 2019 marks the 80th Anniversary of HKU Faculty of Science. Such an auspicious occasion allows the Faculty to highlight its notable contributions on pursuing academic excellence and pioneering research in decades, and most importantly, to reconnect with our generations of alumni and feature their achievements. In fact, this is a milestone for us all, and we dearly hope to engage our alumni and make this anniversary to be everyone's anniversary.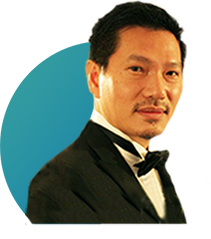 Message from Chairperson of Organising Committees (HKU Science 80th Anniversary)
Professor CHOW, Billy Kwok Chong
Chairperson of HKU Science Oak Anniversary Organising Committee
Associate Dean (Development & External Relations), Faculty of Science
Professor, Chair of Endocrinology, School of Biological Sciences
Faculty of Science celebrates its 80th (Oak) Anniversary in 2019. Standing at this point of time, this propitious occasion is a milestone yet a new page for us to review our achievements and position.
Oak is the chosen gift for 80th anniversary. In some cultures, the Oak symbolises great wisdom, knowledge and durability. Though the Oak tree takes years to reach full maturity, it... Read More >
Anniversary Motto


Giving
Grow Our Oak Campaign: Faculty of Science Oak Anniversay Fund
Benefiting mankind with innovation research and scientific training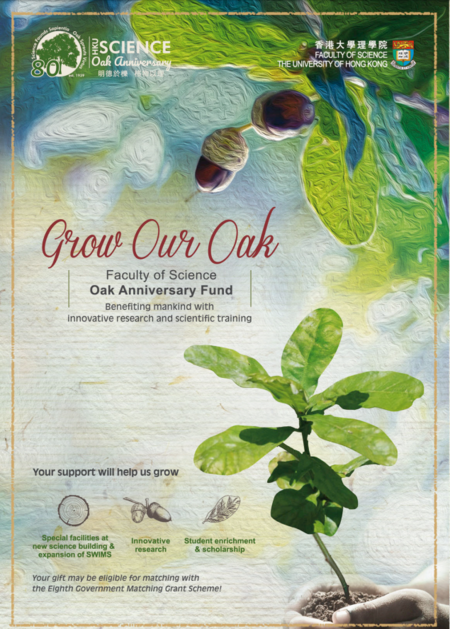 Your Support Will Help Us Grow
| | | |
| --- | --- | --- |
| | | |
| Special facilities at New Science Building and expansion of SWIMS | Innovative research | Student enrichment and scholarship |