Our undergraduate curriculum employs a multifaceted instructional approach to ensure that learning outcomes are achieved with the most effective learning methods. All students are encouraged to acquire some learning experiences outside classroom in the form of exchange study, overseas field camp, international forum, internship, or research project. Such experiences serve to broaden the students' horizon, to enhance their capability in communication and intercultural understanding, and to better prepare them for upcoming challenges in this ever-changing world.
Undergraduate Research Experiences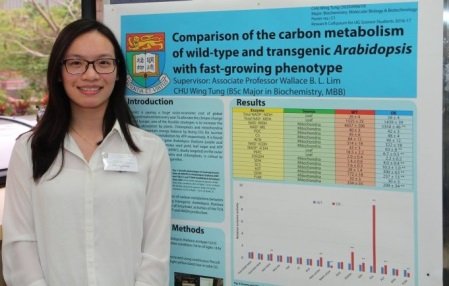 Overseas Research Fellowship (ORF):



Examples:


North America

California Institute of Technology
Columbia University
Cornell University
Massachusetts Institute of Technology (MIT)
Stanford University
University of California at Berkeley
University of California at Los Angeles

Europe
CERN
University of Cambridge
University College London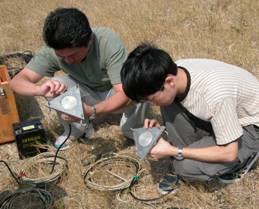 Summer Research Fellowship (SRF)
Undergraduate Research Colloquium
Final-year projects
Directed studies
Student Sharing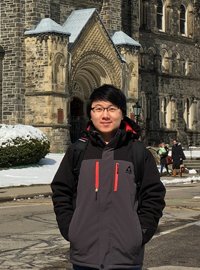 WANG Wenyuan
2015 BSc graduate (double major in Physics and Computer Science)
Participant of Overseas Research Fellowship Scheme at University of Toronto in Summer, 2014
Best Poster and Best Presenter in Research Colloquium of Overseas Research Fellowship Scheme 2013-14
Wenyuan is currently pursuing his PhD studies in Physics at the University of Toronto
"The university life at HKU has been an unforgettable and life-changing experience for me. The parts I love about HKU the most are the abundant undergraduate research opportunity and its flexible course structure. The in-depth knowledge acquired in my two majors - Physics and Computer Science, facilitiated me to pursue Quantum Information, a field standing at the intersection of both fields, which is now my research direction for PhD studies.
Moreover, I have gained very abundant hands-on research experience. In my Year 2 summer, I was very luckily to participate in a cutting-edge research project in Quantum Information at the University of Toronto via ORF. I was also fortunate enough to be a co-author of a paper in Nature Communications via this project participation. The experience made me determined to study Quantum Information and I finally successfully applied for PhD studies at the University of Toronto, with the Professor I worked under that summer being my supervisor now. In my last year at HKU, I worked on a Final Year Project in Quantum Information and also had the opportunity to present my work at the research colloquium.
Overall, my experience at HKU has equipped me with deep and broad academic knowledge, as well as invaluable on-the-field training in research, which I believe will benefit me tremendously for my entire research career."
International Exchange Studies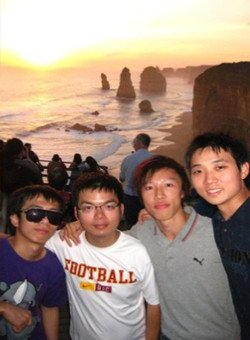 Around 300 partner universities in more than 40 countries, including:

North America
University of California
University of Chicago
Columbia University
Johns Hopkins University
Stanford University
Yale University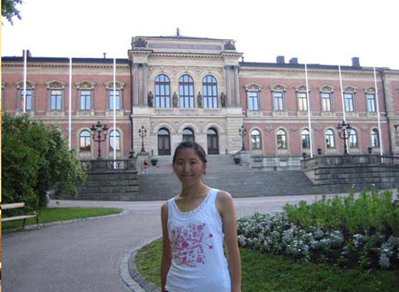 Europe
University of Cambridge
Imperial College London
University of Oxford
Field Trips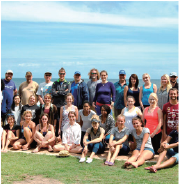 Provide students with hands-on learning experience outside classroom
Examples of field trip destinations:
Kenya
Thailand
USA
Australia
Student Sharing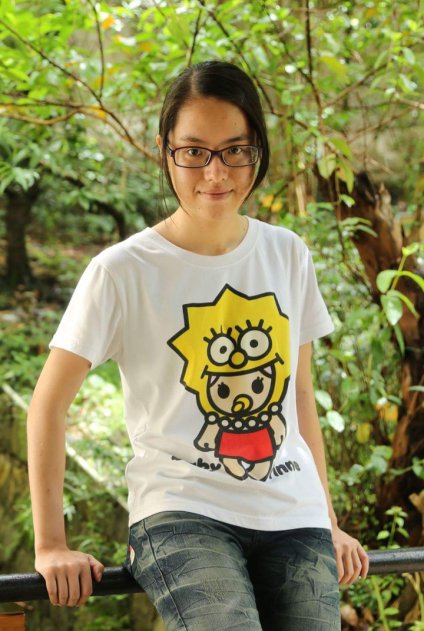 TAM Wai Hang Joycelyn
2018 BSc graduate (major in Geology; minor in Geotechnical
Engineering)
Participant of regional field study entitled "Deconstructing
the anatomy of the arc-continent collision system in Taiwan"
"Despite having frequently heard about hot springs and earthquakes in Taiwan from the media, this was the first time I was able to closely investigate the story behind them. As Taiwan lies in a special location — along the boundaries of two active plates, many unique rock features which are absent in Hong Kong can be found there. This experience was exciting, especially when we had the chance to look closely at a representing rock feature that I had only read about it in books yet had never seen before. This field trip has undeniably given me a valuable opportunity to integrate what I have learnt in lectures, enhancing my understanding of different geological processes. It also allowed me to learn through interactions with nature, to feel the genuine power and the beauty of our dynamic planet Earth, and provided me with knowledge beyond books."
Career Preparation & Internships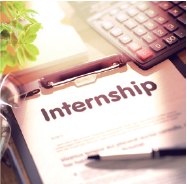 Career Success Programme
Enables students to apply knowledge in the workplace
Prepares students for their career
Examples of internship opportunities:
Government bodies
Scientific laboratories
Non-government agencies/ NGOs
Commercial companies
Student Sharing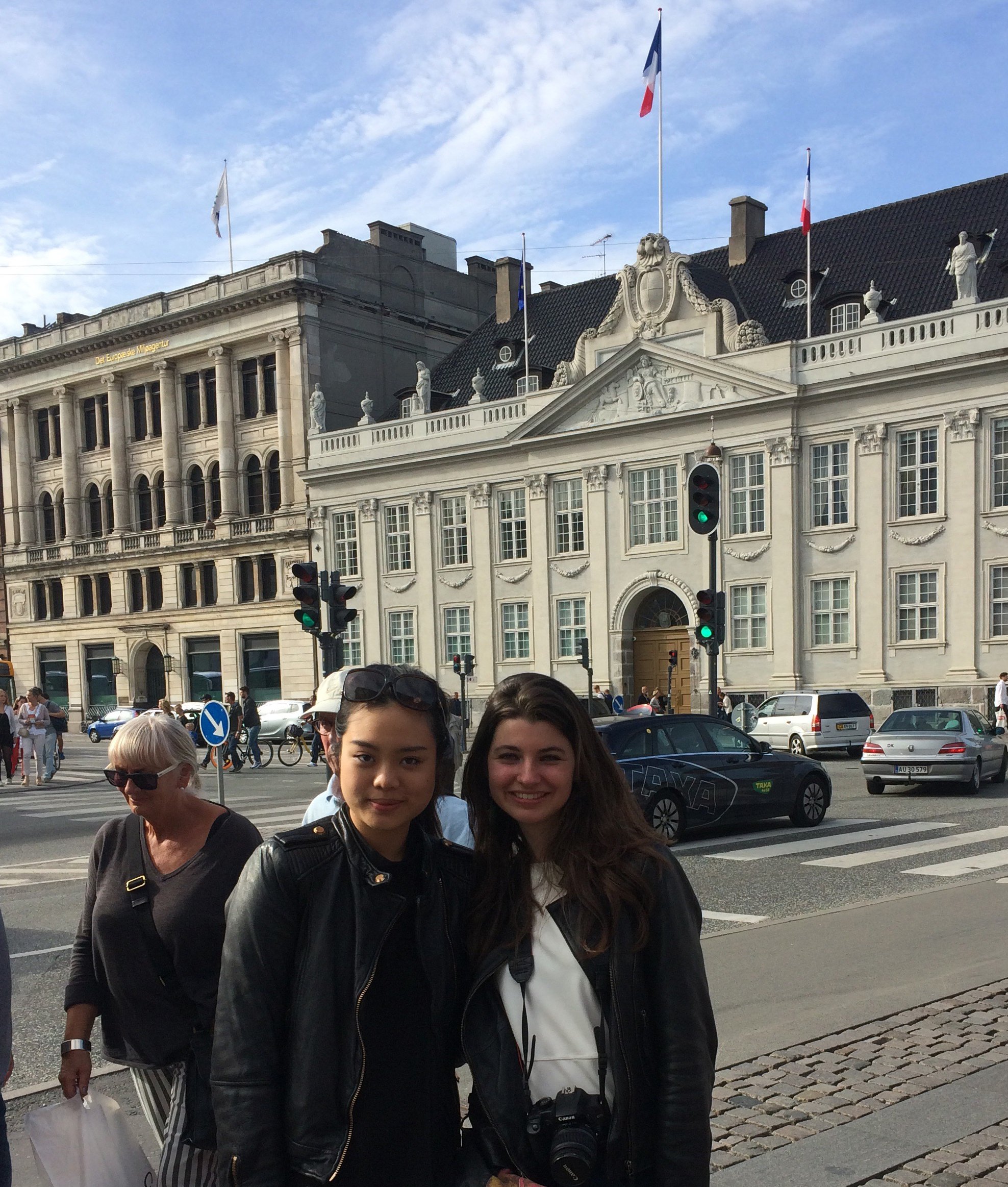 Sharon WENG
2016 BSc graduate (double major in Chemistry and Biological Sciences)
Participant of disciplinary internship in Copenhagen, Denmark
"As a budding biochemist, I have always wanted to gain experience in the biotechnology industry abroad. I knew from my studies and my research that Denmark has one of the most active biotechnology scenes in Europe, and that the biotechnology industry is an important part of the Danish economy; I was curious to witness how those things play out in this small country. So with a mixture of trepidation, curiosity and excitement, I embarked on a journey that later proved to be a positively eye-opening experience. Meeting new people and immersing myself in a new culture, language and work environment have been stimulating for both my professional and personal development. Furthermore, the programme provided me with the invaluable time to think about where my true career interests lie and to reflect upon my life thus far. "