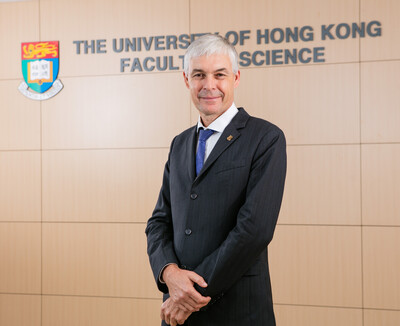 Professor Matthew R Evans
Dean
Faculty of Science
Welcome to the Faculty of Science webpages, where you will find some useful information about our latest news and developments.
At The University of Hong Kong we have one of the world's premier science faculties. 16% of our professoriate staff are the top 1% highly cited researchers (as defined by Clarivate Analytics' Essential Science Indicators 2018), we have 4 members of the Chinese Academy of Sciences and the same number of members of Science Academies overseas. 60 patents were issued for inventions from this faculty in the last three years.
Many of our degree programmes are accredited by professional bodies overseas – Royal Society of Biology, Royal Society of Chemistry, Society of Actuaries, Geological Society of London. In the next year we will launch a number of new initiatives, including intensive majors, articulation pathways to diverse programmes, a Minor in Science Entrepreneurship and new programmes in collaboration with other faculties, such as Bachelor of Arts and Science (Applied AI) and Bachelor of Arts and Science.
Over 30% of our students are from overseas, with people coming to us from 20 countries, similarly over 60% of our academic staff are from outside Hong Kong. All of these contribute to HKU's high standing in the world – there are about 22,000 universities in the world, HKU is 25th in the most recent rankings from QS. As a faculty we consistently rank in the top 50 in the world and top 5 in Asia.
Our Faculty is close to 80 years old. Building on its achievements in those eight decades, the Faculty is ambitious to scale new heights in the years ahead. We strive to be pre-eminent in Hong Kong, leading in Asia and highly competitive globally, consistent with the University's aim to be Asia's Global University. This vision has culminated in the development of our Five-year Plan, with 4 strategies moves "GEAR" highlighted – "Grow Academic Staff", "Enhance Research Leadership", "Augment Student Experience" and "Revitalise Equipment & Infrastructure". We hope, with the improved research environment, we can enhance our research outputs and facilitate interdisciplinary research work across science departments.
Finally, while I hope that you find this website informative, I recognise that electronic communication has its limits. I warmly invite you to visit us here at HKU and connect with us here, either as a member of the Faculty of Science or one of its many supporters.


Professor Matthew R Evans
Dean of Science