Start main content
Anniversary Gala Dinner
Date & Time

17 November 2019 (Sunday)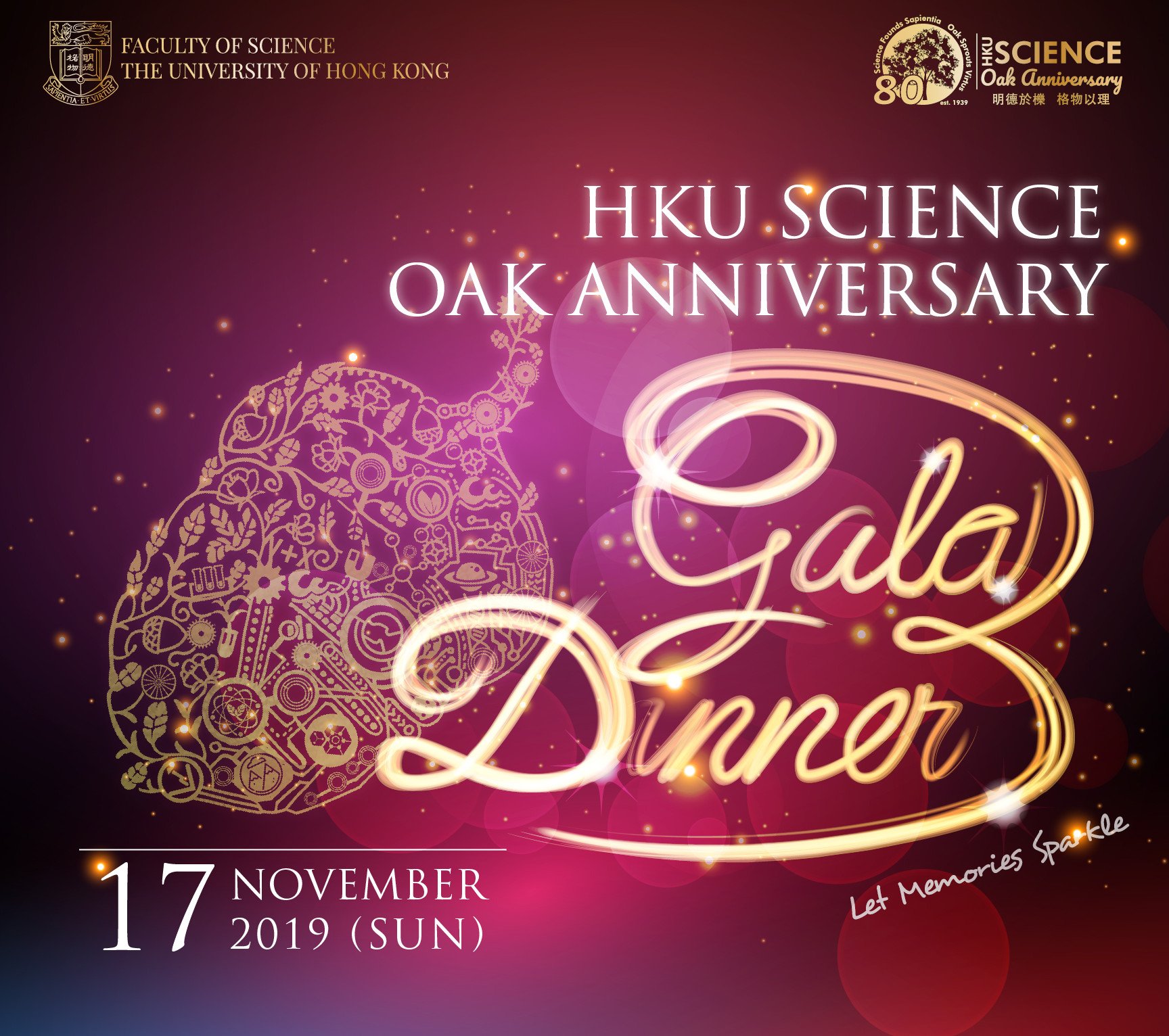 Important Notice: Cancellation of HKU Science Gala Dinner (November 17, 2019 Sunday)
Hong Kong is going through a tough time now; recent situation is upsetting and we understand that this arouses much concern and worry from many of you. In view of this fluid situation, it may not be a right time for celebration, and your safety is our top priority; thus we decide to CANCEL our Oak Anniversary Gala Dinner scheduled on November 17, 2019 (Sunday) at Convention Hall of Hong Kong Convention and Exhibition Centre. May registrants please help relay the message and inform your friends/ guests if you are table organisers.
If registrants would like to request a refund, please inform us by sending written email request to scialum@hku.hk. Grateful if you couldallow us to have some time to handle the follow-up issues. We will also keep the Oak Anniversary Commemorative Volume for our registrants; please let us know if you wish to pick up your copy at our Faculty Office later. Online version will also available at our website for viewing soon.
Thank you for your unfailing support to the Faculty and understanding on this difficult decision. We believe this is the best decision we could make under current situation. Should you have any queries, please feel free to contact us at scialum@hku.hk.
Take care and stay safe.
Best regards,
Publicity and Outreach Team
Faculty of Science
The University of Hong Kong