With our six departments and school located in different parts of HKU Main Campus (Chong Yuet Ming Chemistry Building, Chong Yuet Ming Physics Building, Hui Oi Chow Science Building, James Hsioung Lee Science Building, Kadoorie Biological Sciences Building and Run Run Shaw Building), as well as the Stephen Hui Geological Museum, the Swire Institute of Marine Science and the off-campus facilities in Cyberport, our teachers and students have access to world class and favourable teaching, learning and research environment.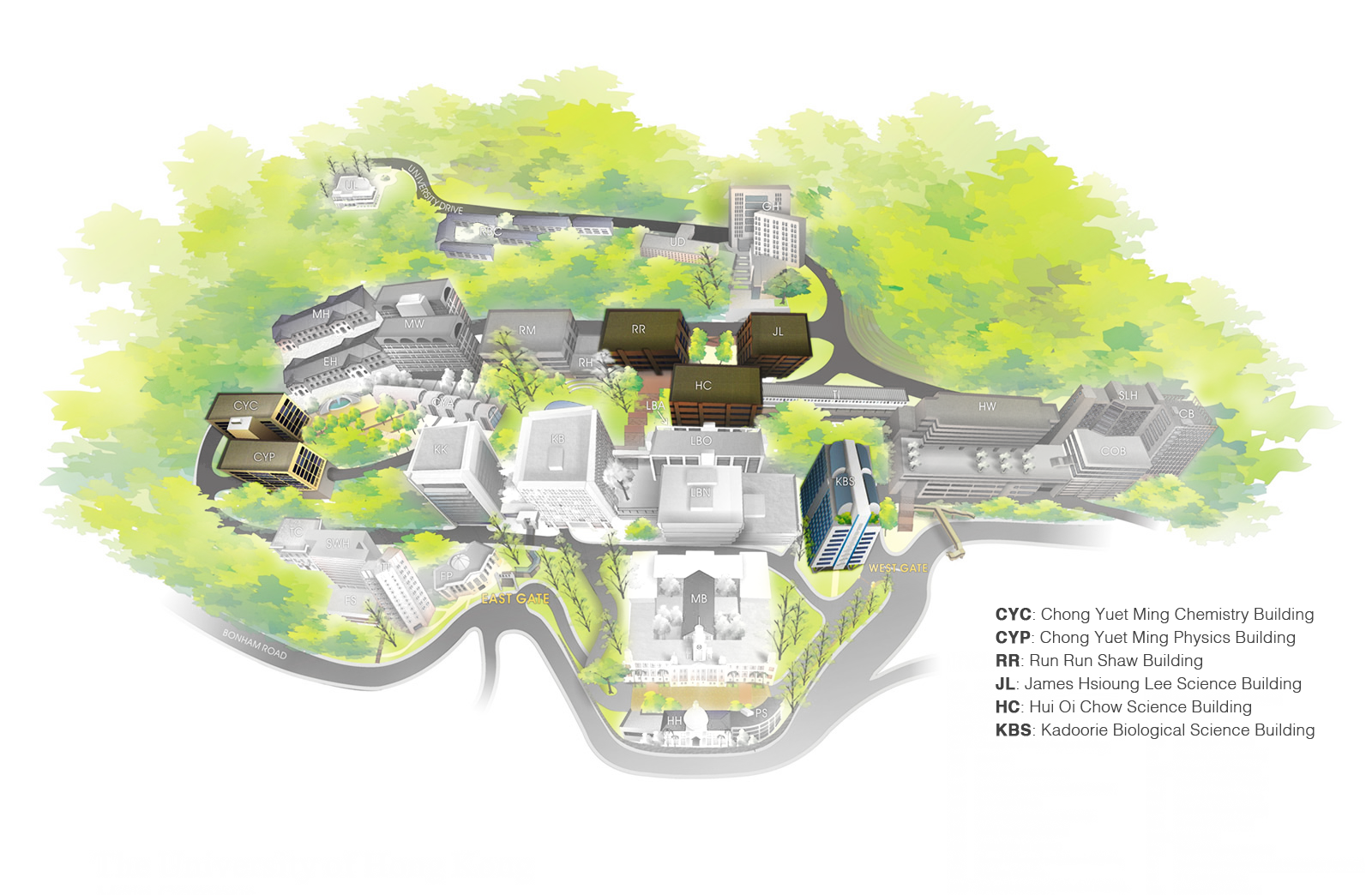 Outreach and education:
The Stephen Hui Geological Museum is the first geological museum in Hong Kong. A comprehensive mineral collection from all over the world collected and donated by Dr Stephen Hui forms the core of the Earth Material display. The mission of the museum is to inspire the understanding and appreciation of the dynamic natural world of Earth Sciences, and its application to our daily life; and to provide an attractive object-based learning laboratory for the nature and evolution of our planet to visitors of all ages.
Research and teaching:
The Swire Institute of Marine Science is an off-campus research facility on marine biology situated in the only marine reserve of Hong Kong in the scenic Cape d'Aguilar. It aims to become an internationally acclaimed marine research centre, and to provide a multidisciplinary research environment, as well as to grow a research culture to train young scientists. It aspires to foster research and education links and collaborations with other marine facilities in the SE Asian and global scientific community.