HKU Science 80th Oak Anniversary Souvenirs
Souvenirs are physical objects that carry memories and joy. In light of the HKU Science 80th Oak Anniversary, we are pleased to introduce below anniversary souvenirs:
Steel Tumblers
Gift to donors
A gift to our donors for expressing our gratitude to their generous support to the development of the Faculty. With the anniversary motto (contributed by Mr T C Wong and scribed by Dr Ambrose So) engraved on the surface, the tumbler signifies the spirit of Oak Anniversary.
Donate HK$500 or above to get a black/ white tumbler
Donate HK$10,000 or above to get a gold tumbler
*For overseas donation, delivery cost of tumbler might be incurred.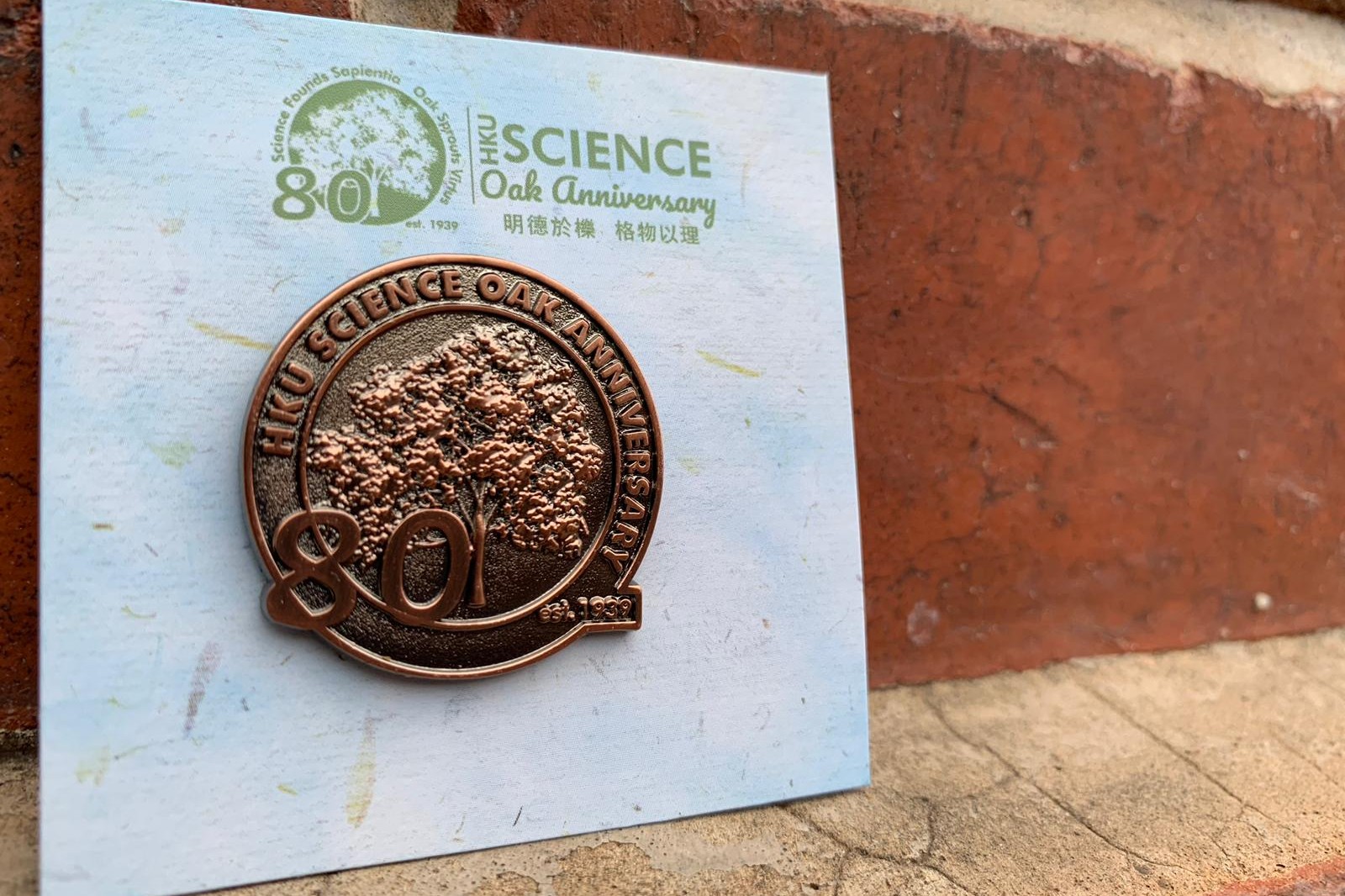 Copper Pin
Available for sale soon
This copper pin presents the logo of Oak Anniversary. The pin carries a symbolic meaning of an identity and at the moment of pinning, it also signifies an attachment to where you belong.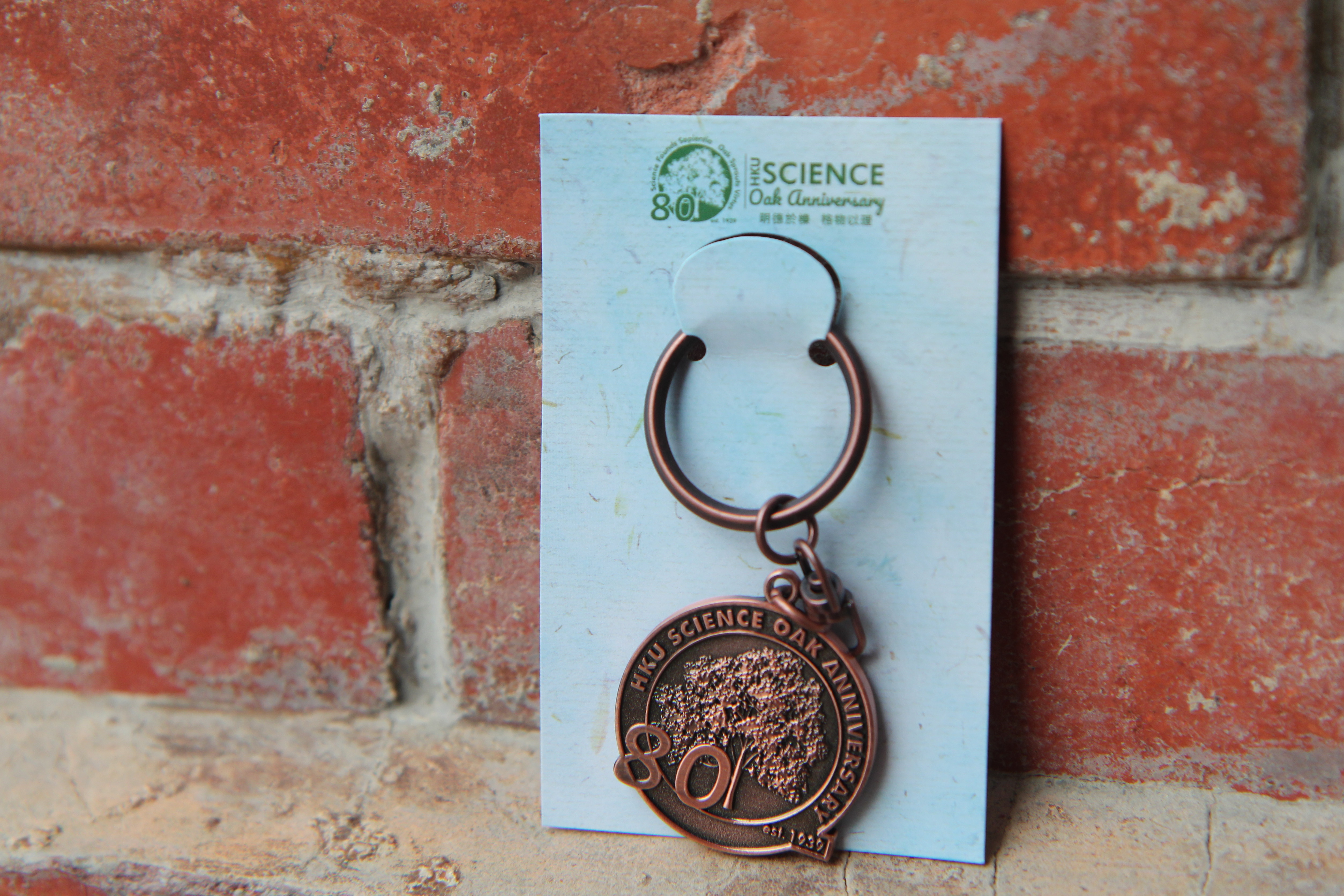 Copper Keychain
Available for sale soon
This copper keychain with Oak Anniversary logo serves as a useful accessory for you; it is also an accessory with noble design to hang on anywhere you like.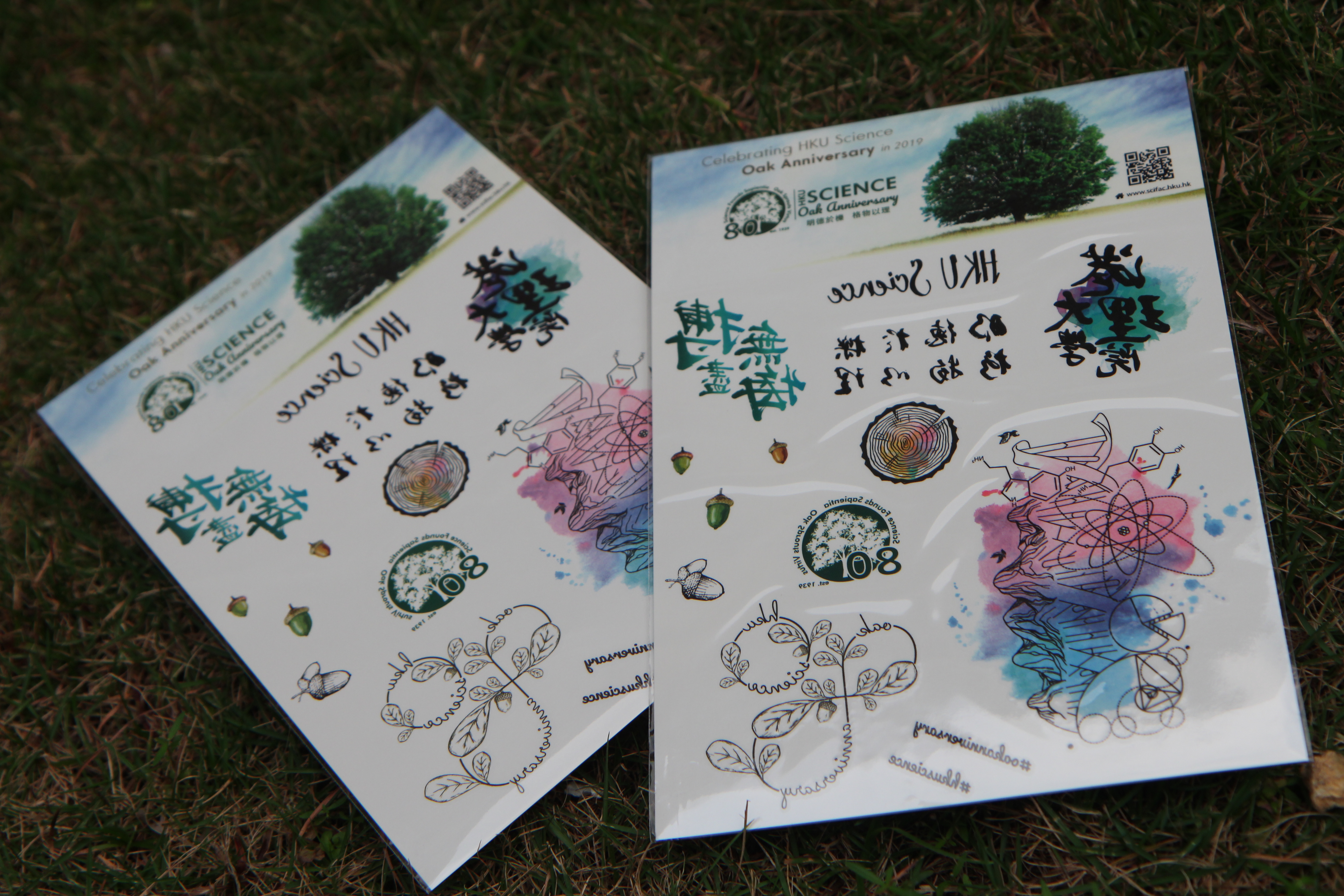 Temporary Tattoo Stickers
Free distribution at events
Custom temporary tattoo stickers, specially designed for the Oak Anniversary, allow you to use your creativity and have fun!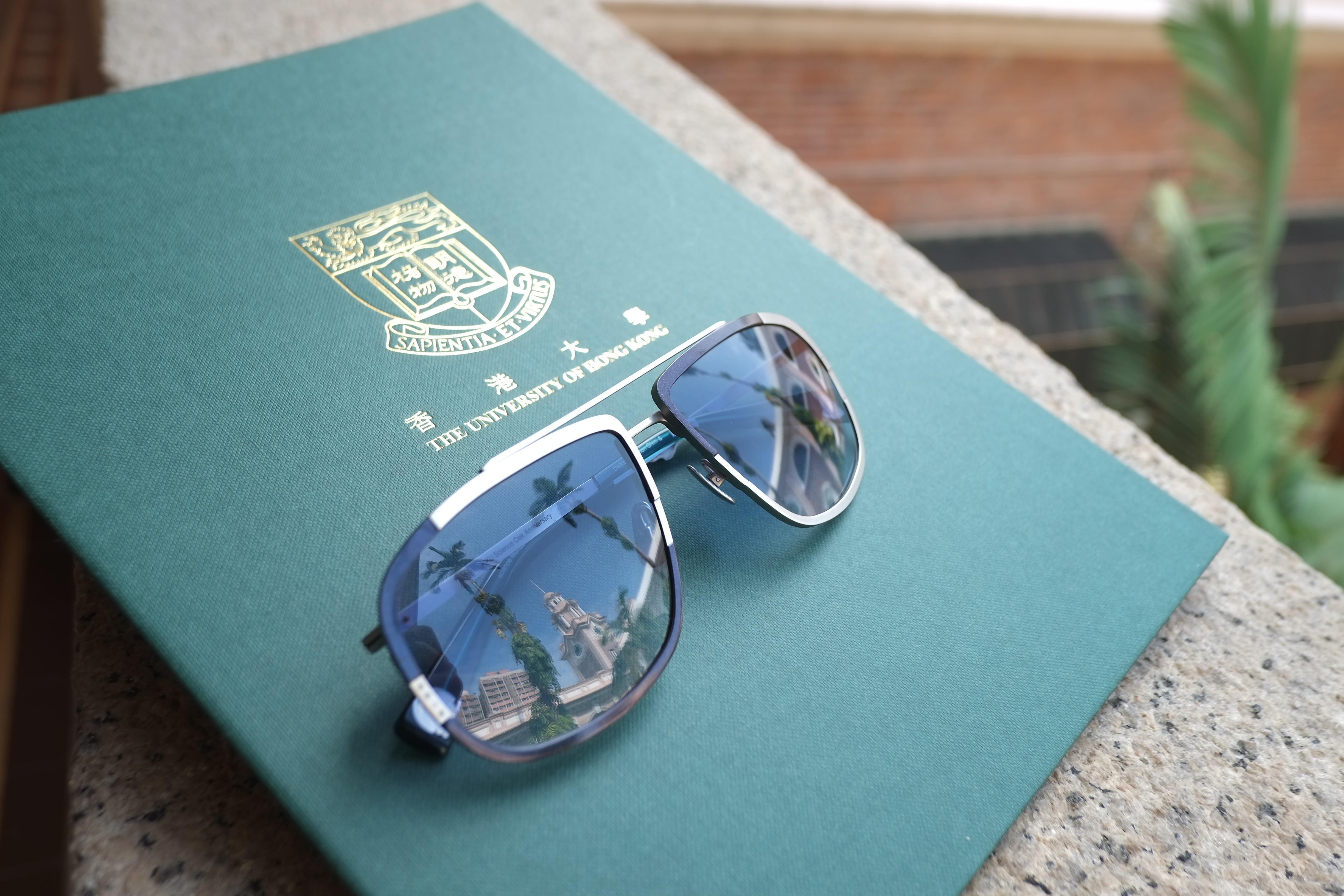 Premium Sunglasses (click to view more)
Gift to donors
Designed by internationally renowned sunglasses designer, the fashionable high-end sunglasses incorporate elements of HKU Science and Oak Anniversary.
The 80th Anniversary Commemorative Volume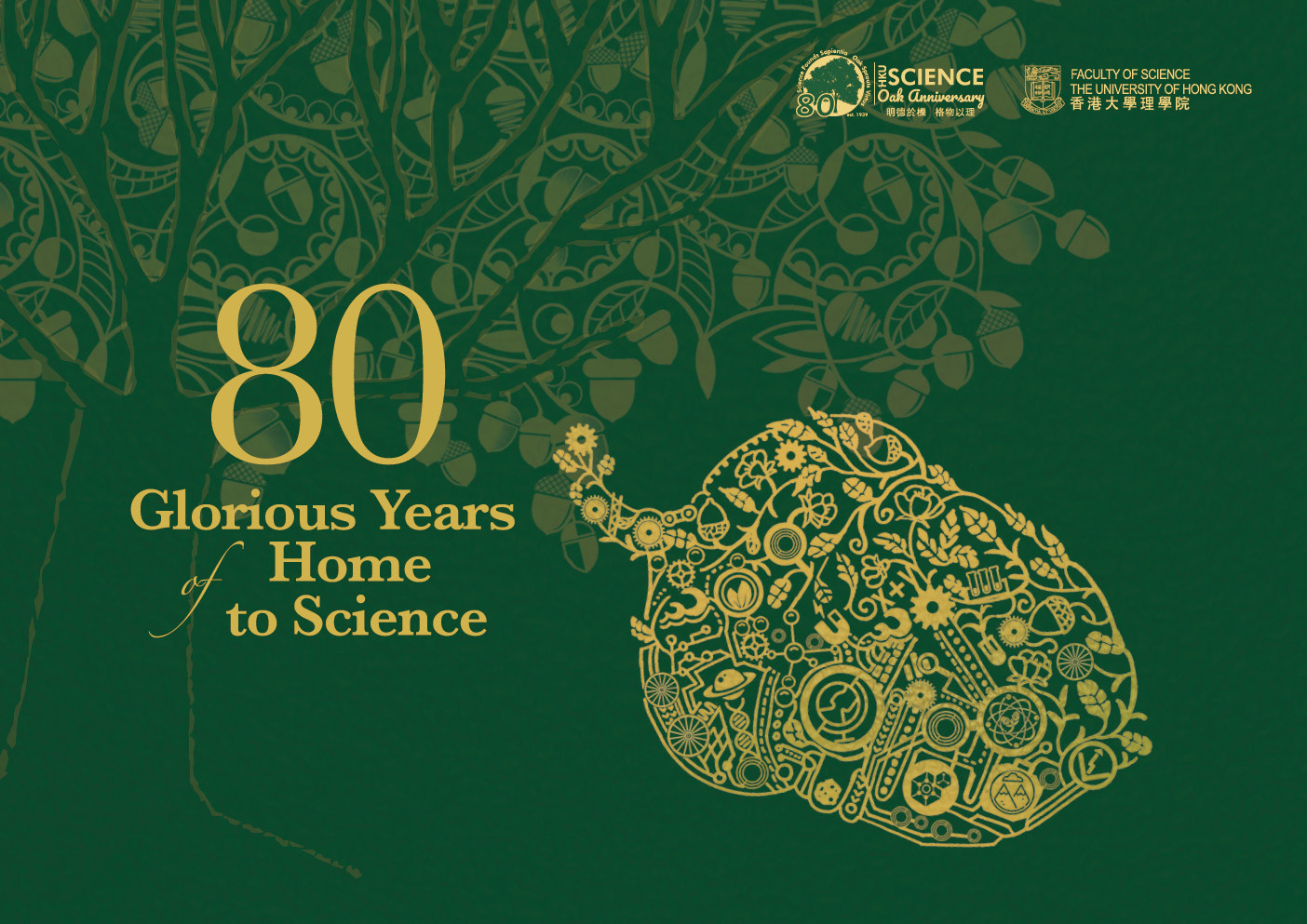 80 Glorious Years of Home to Science
80th Oak Anniversary belongs to every stakeholder of the Faculty. Similar to every part of the Oak tree (root, trunk, branch, leaf, acorn) plays their unique roles to make the Oak tree stronger and taller, every element/ party in the Faculty contributes to its impacts and achievements.
We believe this is a golden opportunity to, by sharing the stories and experiences of individual stakeholders, review the milestones, roles and impacts of HKU Science in science education and showcase the achievements of frontier scientific research from the past to modern days.
To be published in Fall 2019 and ready for pre-order. Click HERE for details!