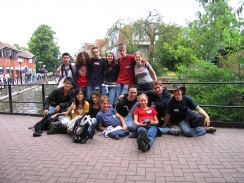 The Faculty strongly encourages exchange programmes which allow undergraduates to study at universities overseas for a semester or a year. The University has exchange agreements with around 300 world-class universities in Asia, Australia, New Zealand, North America, and Europe.
No. of BSc students who travelled abroad for overseas learning experiences in 2018-19: 581
Student Sharing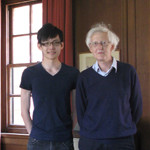 CHAN Hau Sun Sam
2015 BSc graduate (major in Chemistry)
2015 International Alliance of Research Universities - Global Summer Programme at
The Australian National University
2013-2014 HSBC Overseas Scholar (Visiting Student at Oxford University)
2011-2012 Summer Research Fellowship at the Department of Chemistry, HKU

"I was very fortunate to have received enormous support from HKU for the competition of the HSBC Overseas Scholarships. That eventually opened the door for me to study chemistry at Oxford University for one year. During that year I have devoted most of the time on adapting the Oxford way of learning and it was revolutionary. It was initially a stressful process as I was not familiar with their intense curriculum. I was under immense pressure every day and I was on the verge of giving up. Yet studying at Oxford was a precious opportunity and I did not want to admit defeat. Therefore I was determined to confront such pressure and have used what I have learnt from HKU to help me push my limits (and indeed what HKU has taught me was very handy). In the end I was competent enough to sit their examinations as a visiting student and the results allowed me to bargain a place for my doctoral studies there. All of these would not happen without the support and education from HKU."
Example of Exchange Universities