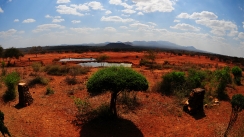 About the Major
Environmental Science is an interdisciplinary major which aims to provide students with a strong scientific and technological background for understanding and addressing the environmental challenges faced by humanity. The Major includes a flexible teaching and learning programme so students can explore environmental issues from a range of aspects.
Core courses in the Major emphasise fundamental knowledge about the living, physical and sustainable environment, monitoring and management. Throughout the study, students are encouraged to undertake their own independent and often applied study to incorporate critical thinking, field and laboratory work, documentary and archive scholarship as integrated elements of relevant courses. By completing the Major, students will have enhanced their knowledge in environmental science and have improved their problem-solving ability, communication and social skills. Students will be prepared to work in a wide variety of environmental related jobs, including industry and government agencies, where they will help manage wisely the resources for which they are responsible.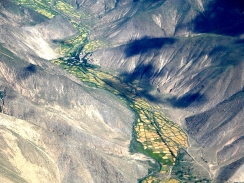 Career Prospects
There is an increasing demand for environmental science graduates, both locally and internationally including:
environmental consultants for environmental impacts assessment, engineering, advising government departments and international organisations, risk analysis for insurers, re-insurers and commercial organisations;
environmental laboratories using skills in eco-toxicology, bio-remediation, pollution control and environmental protection;
planning departments for energy policies, resources management, land-use planning, statutory regulations and hazards prevention;
environmental professionals in conservation organisations, habitat and ecosystems management, conservation biology and fisheries;
teaching profession as academics and school teachers.
Student Sharing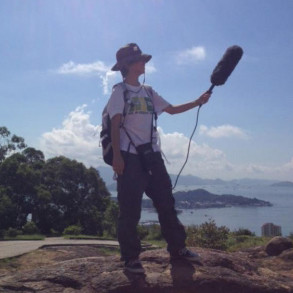 Freda Fengyi GUO
2016 BSc graduate (double major in Environmental Science and Ecology & Biodiversity)
Participant of field trip to South Africa in 2016
Participant of Undergraduate Research Fellowship Scheme at HKU in 2016
Exchange study at University of California, Davis in 2015
Participant of Summer Research Fellowship Scheme at HKU in 2014
Freda is going to pursue her PhD studies in Ecology and Evolutionary Biology Department at Princeton University.
"What I like the most about the Environmental Science Major is the interdisciplinary and inclusive program structure. As a "nature freak", I enjoyed the freedom to build expertise on the ecology aspect, but also the broad range of knowledge exposure in other fields like geology, social sciences and engineering. It is often easier to view complicated issues critically and holistically with a diverse background.
Moreover, the learning experience is never restricted to classroom teaching. I am particularly grateful for the incredible undergraduate research opportunities under the guidance of my wise and encouraging supervisors, which have ultimately motivated me to pursue further studies in graduate school. Other opportunities like field trips, exchange studies, and internships are easily accessible as well. All you need to do is to figure out your enthusiasm and go for it."