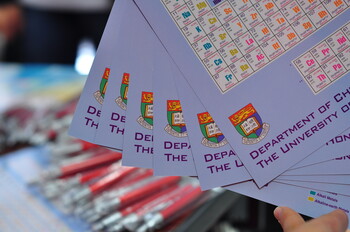 About the Major
Chemistry is the science describing matter and its transformations. It holds the key to making new materials, creating revolutionary drugs, developing sensors, exploring alternative energy, and understanding and controlling material properties of all kinds, etc. Studying Chemistry will give you not only subject-specific knowledge but also useful skills such as numerical, analytical, research and problem-solving skills, plus the teamwork and communication skills. These skills can be applied in any role in your future career.
The Major in Chemistry aims to provide students with a solid training in major areas of chemistry. The curriculum includes core courses covering topics in physical, inorganic, organic, and analytical chemistry. A wide selection of electives in interdisciplinary areas such as chemical biology, computational chemistry, environmental chemistry, interfacial science, material, and medicinal chemistry, is available for students to choose.

To cater for students' different needs, two curricula in chemistry are offered. Students can choose to complete the regular 96-credit major curriculum and opt to broaden their education in other areas. Alternatively, those who wish to specialize in chemistry can follow the intensive chemistry major curriculum which comprises 144 credits. This intensive major has been accredited by the Royal Society of Chemistry (RSC). Graduates of this intensive chemistry major will be awarded a certificate by the Department of Chemistry, with authorisation by RSC, to recognise their achievements. All students in the final year of this accredited programme are qualified to apply for membership to RSC. A graduate with RSC membership will have an advantage, not only when applying for jobs, but also when they are seeking professional qualifications, such as Chartered Chemist (CChem) status.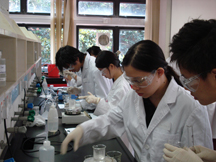 Our graduates are proficient in the principles and experimental skills of chemistry, and are well-versed in the current development of chemical sciences. The transferable skills acquired through theoretical and experimental investigations in sciences can be easily applied to many aspects of life. They are ready to contribute to the industrial, commercial, government or education sectors globally and locally. Many of our past graduates have become leaders of these sectors.
Career Prospects
Graduates have an excellent record in gaining local employment, such as professional chemists in government and commercial laboratories, teaching, technical marketing, and management of industrial plants and testing laboratories;
Some graduates choose to use their transferrable skills in rigorous analytical thinking and organisation to branch out into other areas such as the business and public sectors;
Many top graduates have also elected to pursue postgraduate studies in chemistry or other disciplines.
Student Sharing
HSU Ka Yuen
2022 BSc graduate (Intensive Major in Chemistry)
Radiochemist Assistant – St. Teresa's Hospital
'Pursuing a chemistry intensive degree in HKU was indeed challenging, but the knowledge and skills that I acquired throughout the 4-year curriculum were invaluable. The intensive program is tailored for those who wish to develop their career in chemistry-related industries or even pursue a PhD in the future. Most of the chemistry knowledge and technical skills that I learnt in this programme were practical and realistic in society nowadays, in which I can really apply them in my workplace.
The Department of Chemistry offers a wide range of courses. After acquiring essential knowledge and skills as a good foundation in our first two years of study, we were given numerous research opportunities and laboratory sessions to really "get our hands dirty". For me, I am very grateful that I can have the opportunity to start a research topic during my final year on complex soft material. I personally found this step-by-step learning experience very suitable for those who have a strong interest in chemistry or would like to sharpen their chemistry sense but don't know where to start. Don't worry, with your passion and determination toward chemistry, along with the well-planned curriculum and support offered by the department, I am sure that you can enjoy yourself learning chemistry in the coming four years and become a successful and knowledgeable person upon graduation.'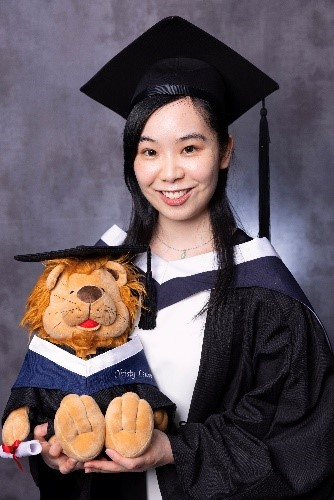 LEUNG Wing Tung Christy
2022 BSc graduate (Intensive Major in Chemistry)
Laboratory Officer – Hong Kong Productivity Council
'The Intensive Major in Chemistry curriculum (aka HKU RSC Accredited Chemistry Programme) has equipped me with a wide array of chemistry knowledge and skills through a variety of well-designed courses covering theory, laboratory skills, internship and research experience, etc. The programme has also given me a precious opportunity to join an internship outside HKU. This internship opportunity allowed me to apply my knowledge while picking up new skills through hands-on experience in the workplace. The opportunity for doing undergraduate research in a research group enabled me to acquire critical thinking and problem-solving skills. All these experiences have nurtured me to become an independent person. The fruitful experience I gained here is very conducive to my future. I would like to express my gratitude to HKU Department of Chemistry for encouraging me to explore different areas of chemistry.'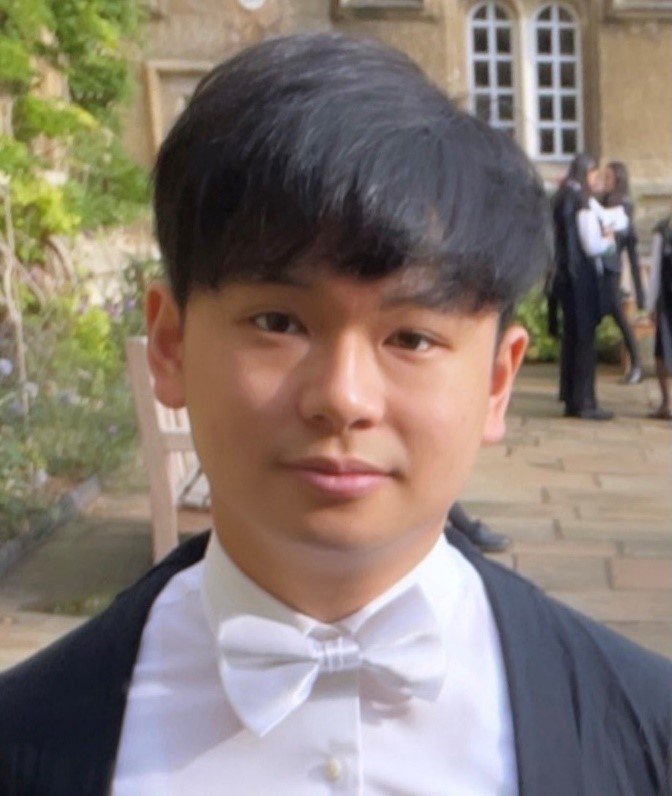 WONG Kin Long
2021 BSc graduate (Major in Chemistry)
PhD Candidate – University of Oxford, UK
'During my undergraduate study at HKU, I got a lot of support from the teachers. They provided me with plenty of learning experiences including research internship projects. They were all supportive to answer my questions related to the courses and research skills. Through the research experiences, not only have I acquired better research skills but also developed critical thinking which I think are the most crucial skills as these help me look at an issue in different aspects. I also gained more interest in doing research and this has led me to decide to pursue further studies in chemistry. I am now doing a Doctor of Philosophy Degree in Chemistry at the University of Oxford. I am glad that I can apply what I have learned in my BSc studies at HKU to start my new research journey in Oxford on enzymatic catalysts. I believe the knowledge and techniques I acquired from HKU would definitely be useful to tackle many scientific research obstacles I may have in my postgraduate studies and future career. I wish to thank HKU Department of Chemistry for nurturing me as a scientist, and it was my honour to have received the G T Byrne Memorial Prize in Chemistry 2020-2021.'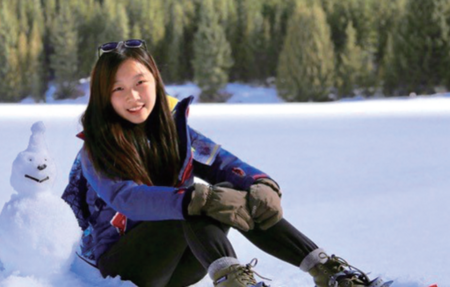 LEUNG Hoi Tung Daisy
2019 BSc graduate (Major in Chemistry)
Management Trainee – The Bank of East Asia
'As a Chemistry student at HKU, I had been exposed to a myriad of opportunities, including both internal and external internships. The Chemistry-Major curriculum is a comprehensive yet flexible one that enables students to develop an independent and logical mindset, acquire meticulous analytical skills, and allow students to choose their own interests in specific chemistry areas. My piece of advice for prospective students who wish to join the HKU Department of Chemistry is: take hold of the generous opportunities offered by the University and the Department because you never know when these valuable experiences would come in handy.'