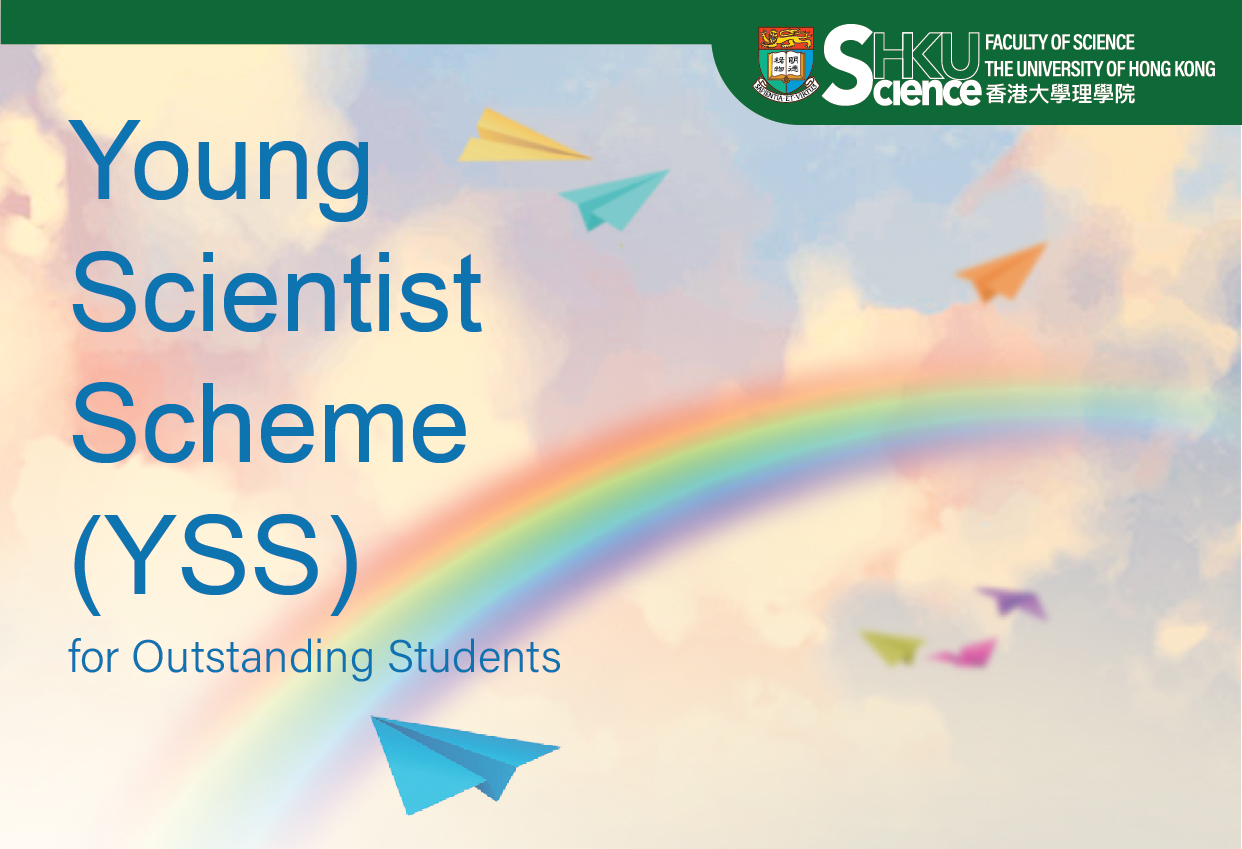 What is YSS?
As a strong, research-oriented faculty, the Faculty of Science is committed to providing our students with the best science education and incubating future scientists. Young Scientist Scheme (YSS) provides outstanding students with ample early research experiences in 6901 BSc and 6688 Science Master Class Programmes.

DOWNLOAD LEAFLET
Special Feature
HKU-Cambridge Undergraduate Recruitment Scheme (Natural Sciences)
Cambridge-track for Selected YSS Participants in Natural Sciences Disciplines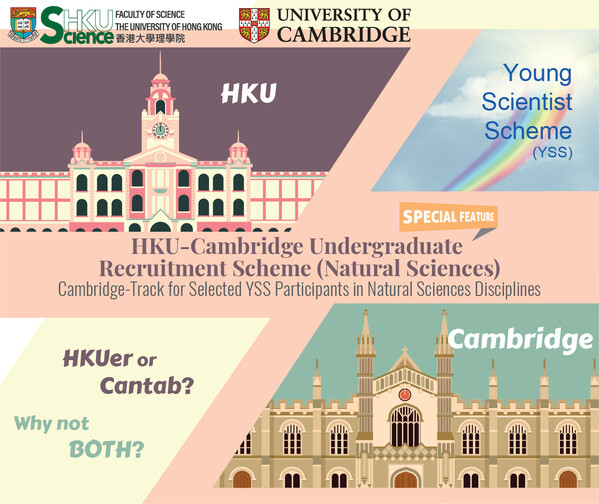 Pathway of YSS
Year 1
Guidance from Research Mentor; Summer Research Fellowship
Year 2
2nd Summer Research Fellowship or Overseas Research Fellowship
Year 3
International Exchange,
Visiting or Summer Study
Year 4
Final Year Project; International Conference; Frontiers of Science Honours Seminar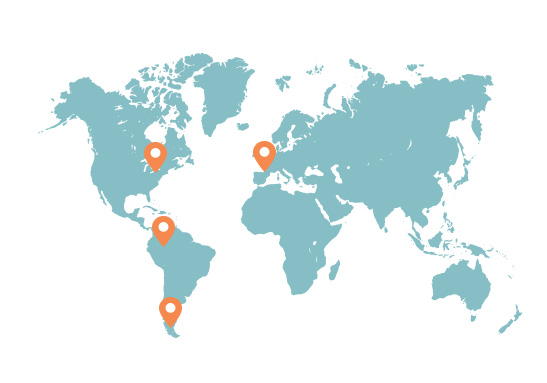 Student Sharing
Young Scientist Scheme (YSS) participants are enriched with ample opportunities throughout their studies. Let's hear their unique experiences that YSS guarantees for them: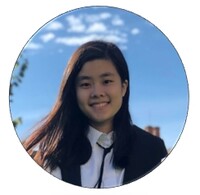 SHAO, Judy
BSc student (Major in Biochemistry and Biological Sciences)
Visiting student at University of Oxford in 2018-19
The visiting opportunity offered by YSS allowed me to contrast the academic styles at HKU and Oxford and explore what was more suitable for me. I am truly grateful for this eye-opening opportunity.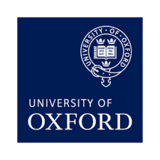 ZHAO, Christina
BSc student (Major in Physics and Mathematics)
Visiting student at Yale University in 2018-19
I feel very grateful for the opportunity to join this one-year visiting program. I have watched Yale open courses since high school and it is amazing that I will soon be able to sit in one of those classrooms.


XUE, Meichen
BSc student (Major in Mathematics)
Participant of "Berkeley Summer Sessions" at UC Berkeley in 2018 Summer
I will take some Mathematics courses and also explore the rich cultural, social, and geographical resources of the San Francisco Bay Area during my summer study at Berkeley. I am now really thrilled about this outgoing opportunity.


TIN, Max
BSc student (Major in Ecology & Biodiversity and Minor in Marine Biology)
Exchange study at the Australian National University in 2018-19
Many of the would-be university students set their eyes on the exchange programme offered by the university. YSS guarantees you that exchange opportunity!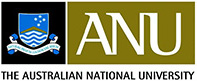 Eligibility

JUPAS
Best 5 HKDSE Category A subjects ≥ 35 scores automatically accepted to YSS, no interview is needed.

NON-JUPAS
Selected Non-JUPAS applicants will be invited to enroll in YSS.