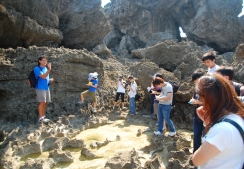 About the Major
Earth System Science seeks to understand the Earth as an integrated system, including the past, present, and future processes of the whole Earth System. These involve studies of the planetary environments where life evolves on Earth's surface, to the interactions between the crust and its fluid envelopes (atmosphere and hydrosphere), with attention extending to the sustainable development of the mankind-nature relationship. Recent advancements in climate change studies have heightened the importance for humans to understand how Earth processes work together to regulate climate and circulation of oceans and atmosphere, how the Earth System responds under stress, and how understanding Earth's geological past is key to predicting the future of the Earth-Ecosystem including mankind.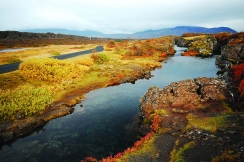 The Major prepares students with expertise to maintain the Earth environments and prevent severe perturbations due to resource exploitation and better predict and deal with natural hazards such as earthquakes, landslides, tsunamis, floods, and volcanic eruptions. The major also observes the impacts of unprecedented anthropogenic activities on the Earth System. Core courses in the Major focus on understanding the Earth's internal and external systems and their intertwinements in time and space and human impacts. These courses include examining various biogeochemical cycles, climatic systems, ocean-atmosphere interaction, hydrosphere, weathering processes, and the sustainable development of mankind.
Career Prospects
Graduates can pursue further studies in Earth Sciences and careers in a wide variety of geoscience-related areas including resource management, hazard mitigation, soil and water studies, and education;
Due to the strong global demand for mineral resources, there are many employment opportunities for graduates with knowledge and expertise to assess and manage mineral reserves;
Recent rapid expansion of the green industry has also prompted a great need for experts with training in biogeochemistry and global change research;
Graduates possess the technical expertise to analyze measurements or observations of air, water, and soil to facilitate risk assessment, policy formulation, and decision-making by the government or companies;
In recent years, Earth Science graduates have entered the education sector as school teachers; the new secondary school curricula contain various Earth System components in several required and elective courses.
Student Sharing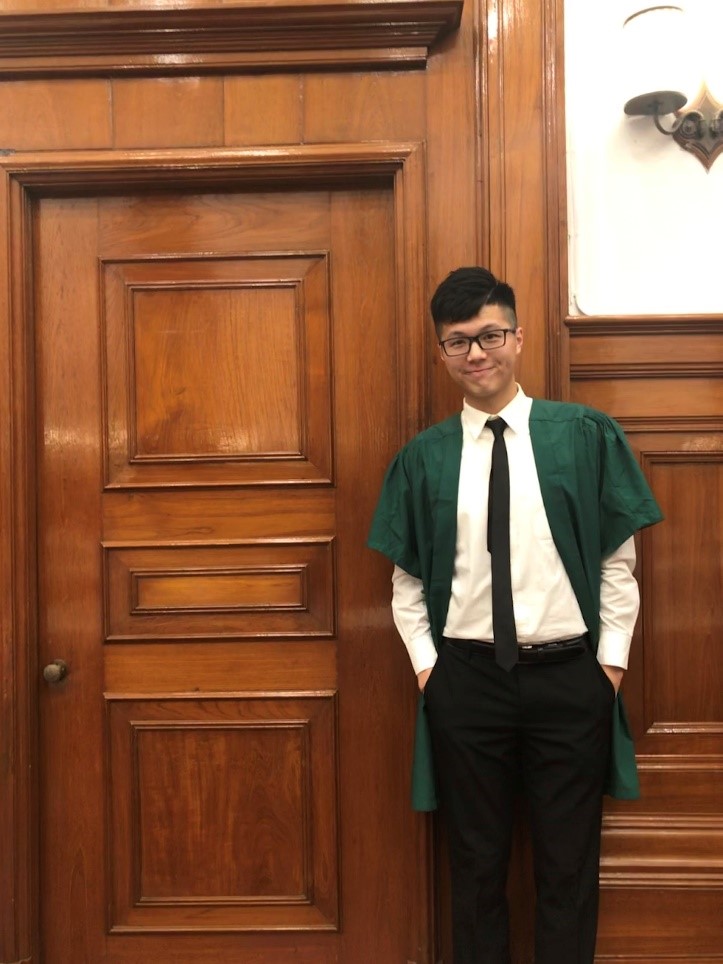 HUI Chi Hang
2019 BSc graduate (major in Earth System Science)
Dean's Honour List 2017-2018
"With the smaller-scale classes and various hands-on learning activities in Earth System Science studies, you can foster long-lasting relationships with not only classmates, but also professors and tutors. The highlights of my studies is a series of overseas field trips, where I embarked on journeys to remote places. Scientific knowledge was not the only asset I gained from my studies, as the Earth System Science major provided me with a holistic experience."