Start main content
01 Apr 2020
Distinguished Visiting Professor Dr John Cherry has won the 2020 Stockholm Water Prize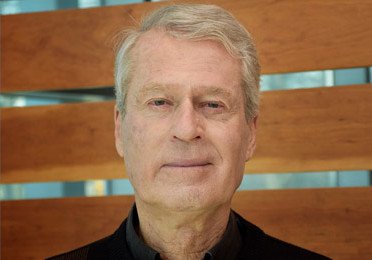 Distinguished Visiting Professor Dr John Cherry from Department of Earth Sciences has won the 2020 Stockholm Water Prize – the first groundwater expert receiving this honour. Dr Cherry is named the Laureate for discoveries that have revolutionised our understanding of groundwater vulnerability.
Being a world-renowned hydrogeologist and a leading authority on the threats to groundwater from contamination, Dr Cherry is the creator of the academic field contaminant hydrogeology who has changed the scientific paradigms of groundwater research. His research has raised awareness of how groundwater contamination is growing across the world and has led to new and more efficient methods to tackle the problem.
The Stockholm International Water Prize Nominating Committee said, "with the Stockholm Water Prize, John Cherry is recognised for his contributions to science, education, practice and for translating his well-earned stature into a passionate and highly effective advocacy for groundwater science to inform current and future policies, laws and collective deliberations that governments must establish to protect water, our most essential and yet most imperilled resource."
Contaminant hydrogeology studies how chemicals and waste leaches into the groundwater. A geological engineer by training, Dr Cherry has pioneered in-depth systematic approaches, including measurement tools and deep insights into groundwater transport processes. Through highly collaborative field experiments, he has developed new ways to monitor, control and clean up contaminated groundwater.
Stockholm International Water Institute's (SIWI) Executive Director Torgny Holmgren commented, "Dr Cherry has made us aware of how much we depend on groundwater and that it is all too often threatened by contamination. We are very grateful for his invaluable contributions in helping us understand how we can protect the world's groundwater from the threats it faces".
More about Stockholm Water Prize
The Stockholm Water Prize is an international water award presented annually since 1991. For 30 years, the world's most prestigious water award, the Stockholm Water Prize, has honoured women, men and organizations for extraordinary water-related achievements. Stockholm Water Prize is awarded by SIWI in cooperation with the Royal Swedish Academy of Sciences and presented by the Swedish King H.M King Carl XVI Gustaf, the official patron of the Prize.