Start main content
14 Dec 2020
Dr Zi Yang MENG was awarded the "2020 Tianhe Star Award" for his outstanding accomplishments in computational oriented research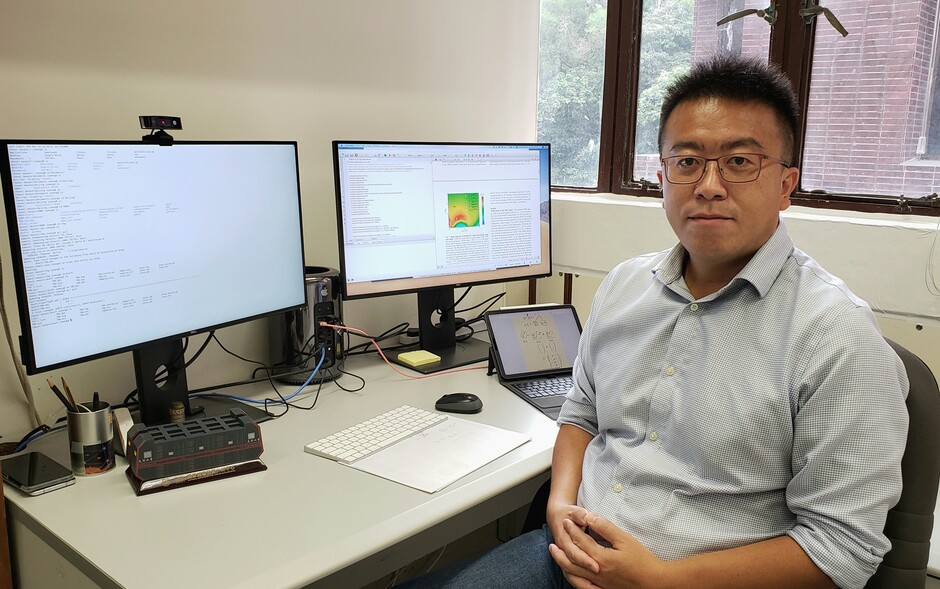 Dr Zi Yang MENG from the Research Division for Physics and Astronomy, Faculty of Science, is awarded the "2020 Tianhe Star Award" for his outstanding accomplishments and promotion of computational oriented research on the Tianhe supercomputer.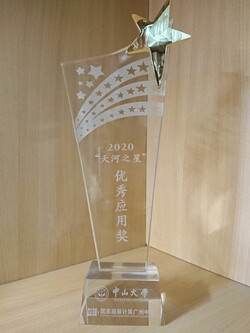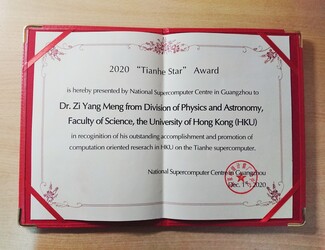 This award was presented in the 2020 Supercomputing Application Conference in China, which is guided by China Association for Science and Technology, and hosted by Chinese Institute of Electronics and National Supercomputing Center in Guangzhou.
The awardees were selected among more than thousand users of the Tianhe supercomputers, encompassing the broad field of high-performance computation in science, engineering, society and welfare, medical and environment, AI and big data. Dr Meng's achievement by means of large-scale quantum Monte Carlo simulation on the quantum material, due to its impact and fundamental value in science, he is successfully selected and awarded by the committee.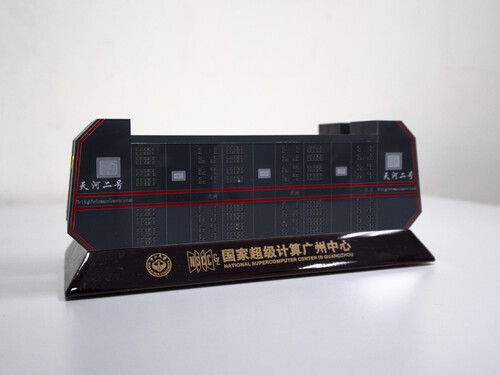 Dr Zi Yang Meng achieved accurate model calculations of a topological KT phase for TMGO by performing computation on the Supercomputers Tianhe 1 and Tianhe 2. The above image was the Tianhe-2 supercomputer model.