Start main content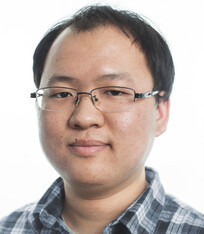 Dr. HUANG, Zhongxing
Assistant Professor, Department of Chemistry, Faculty of Science, HKU
B.Sc. (Peking University); Ph.D. (University of Chicago)
---
[javascript protected email address]

3910 2192
Room 102, Hui Oi Chow Science Building, The University of Hong Kong, Pokfulam Road, Hong Kong
Research:
Research efforts in our laboratory will be dedicated to developing new and innovative organic transformations that address challenges in organic synthesis and have broad implications in multiple areas, including environmental and medicinal chemistry. Design of novel catalysts that enable efficient and sustainable catalysis will be the center of our research program. Major research topics include:
(a) Development of new strategies or paradigms of catalysis for enantioselective synthesis of bioactive molecules and useful synthetic building blocks.
(b) Identifying new transition metal or main group catalysts to enable efficient bond forming reactions that avoid the generation of hazardous waste.
(c) Catalytic and chemoselective conversion of biomass derivatives to fine chemicals with high atom economy.
Selected Publications
Catalytic (3+2) Palladium-Aminoallyl Cycloaddition with Conjugated Dienes
Trost, B. M.; Huang, Z., Angew. Chem. Int. Ed. 2019, early view.
Catalytic Palladium-Oxyallyl Cycloaddition
Trost, B. M.; Huang, Z.; Murhade, G. M., Science 2018, 362, 564.
Palladium-Catalyzed Redox Cascade for Direct β-Arylation of Ketones
Huang, Z.; Dong, G., Tetrahedron 2018, 74, 3253.
Site-Selectivity Control in Organic Reactions: A Quest to Differentiate Reactivity among the Same Kind of Functional Groups
Huang, Z.; Dong, G., Acc. Chem. Res. 2017, 50, 465.
A Hydrazone-Based Directing Group Strategy for β-C-H Oxidation of Aliphatic Amines
Huang, Z.; Wang, C.; Dong, G., Angew. Chem. Int. Ed. 2016, 55, 5209.
Transition Metal-Catalyzed Ketone-Directed or Mediated C-H Functionalization
Huang, Z.; Lim, H. N.; Mo, F.; Young, M.; Dong, G., Chem. Soc. Rev. 2015, 44, 7764.
Palladium-Catalyzed Direct β-Arylation of Ketones with Diaryliodonium Salts: a Stoichiometric Heavy Metal-Free and User-Friendly Approach
Huang, Z.; Sam, Q. P.; Dong, G., Chem. Sci. 2015, 6, 5491.
Catalytic C-C Bond Forming Transformations via Direct β-C-H Functionalization of Carbonyl Compounds
Huang, Z.; Dong, G., Tetrahedron Lett. 2014, 55, 5869.
Catalytic Direct β-Arylation of Simple Ketones with Aryl Iodides
Huang, Z.; Dong, G., J. Am. Chem. Soc. 2013, 135, 17747.
Auto-Tandem Catalysis: Synthesis of Acridines by Pd-Catalyzed C=C Bond Formation and C(sp2)-N Cross-Coupling
Huang, Z.; Yang, Y.; Xiao, Q.; Zhang, Y.; Wang, J., Eur. J. Org. Chem. 2012, 6586.