Start main content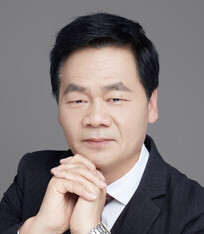 Professor GUO, Zheng Xiao
Professor, MAE, FRSC, FIMMM, Department of Chemistry, Faculty of Science, HKU
BSc (Northeastern); PhD (Manchester)
---
[javascript protected email address]

3917 5433
Research area:
Syntheses & simulations of clusters, catalysts & nanostructures
Thermal, Electrochemical & photoelectrochemical catalyses
Molecular (H2, CH4, H2O, CO2) sorption, separation, conversion & storage
Batteries, fuel cells, electrolysers and energy systems
Achievements / Recognitions:
Elected Member of Academia Europaea (The Academy of Europe) (2020);
Elected Fellow of the Institute of Materials, Minerals and Mining, UK (2022);
Elected Fellow of the Royal Society of Chemistry, London (2016);
Honorary Professor, University College London, London, UK (2018-);
Tencent "XplorePrize (科学探索奖)" Expert Assessor, 2021, 2022 ;
Advisor, Shenzhen Graphene Alliance, 2019-;
Advisor, National Magnesium Energy Storage Innovation Alliance, 2021-;
UK Representative and Sub-Programme Coordinator of "Advanced Materials and Processes for Energy Applications" (AMPEA), the EU Energy Research Alliance (EERA): Advising EU energy programmes and coordinating project development (2010-18);
Reviewer and Panel Member of the UK EPSRC Peer Review College (2000-2018): Proposal reviews, panel assessment & funding recommendations;
Member of the Publishing Board and the Science Sub-Board of the Royal Society of Chemistry: overseeing publishing strategy and development of quality journals (2013-17) ;
Board Member (2013-15) and Council Member (2011-16), EU University Centre at Peking University: Developing strategic collaborative activities between key EU universities and top Chinese universities;
UK Focal-Point on Nano and Materials Science, appointed by the UK Foreign and Commonwealth Office (FCO) and UK Department for Business Innovation & Skills (BIS): Promote strategic UK-China collaborations in the subject area (2009-12);
Materials for Energy, strategic review documents for MATUK, UK Dept of Trade and Industry, 2012;
Overseas Expert Referees and/or Panel Members: EU Framework programmes, Canadian Research Council, RC-UK programmes, National Science Foundation of China, Singapore A*STAR, Hong Kong Research Grants Council, Qatar Research Foundation…;
Sir YK Pao Lecturing Professor, Zhejiang University, Hangzhou, China (2014);
Outstanding Science Team Award on Interfacial Materials, NSFC, China (2002);
Outstanding Young Scientist Award, NSFC (2002);
Lee-Hsun Lecture Award, Institute of Metal Research, Chinese Academy of Sciences (2002);
Beilby Medal & Prize, Jointly by the Institute of Materials; The Royal Society of Chemistry; & The Society of Chemical Industry (2000);
(Executive) Editorial & Advisory Board of Scientific Journals: Energy Science & Engineering (ESE), Wiley, SCI, since 2013; Progress in Natural Science - Materials, Chinese Association of Sci. & Tech., since 2011; Power & Energy, Springer, since 2009; Frontiers of Energy and Power Engineering in China, since 2009; Journal of Nano Research, since 2007; Journal of Multiscale Modelling, since 2007; Materials Technology, IoM3, since 2007; Acta Metallurgica Sinica, and Acta Metallurgica Sinica (English Letters), since 2004; Wuli (Physics), Chinese Physics Society, since 2007; Journal of Materials Science & Technology, since 2002.
Selected Publications:
Ke-Jun Wu, Edmund C. M. Tse, Congxiao Shang and Zhengxiao Guo, Nucleation and growth in solution – from fundamentals to advanced applications, Progress in Materials Science, 123 (2022) 100821:1-43.
Yimin Zhang, Lei Yan, Mengxue Guan, Daqiang Chen, Zhe Xu, Haihong Guo, Shiqi Hu, Shengjie Zhang, Xinbao Liu, Zheng Xiao Guo*, Shunfang Li*, Sheng Meng*, Indirect to Direct Charge Transfer Transition in Plasmon-Enabled CO2 Photoreduction, Advanced Science 9 (2022) 2102978: 1-9.
Lihua Zhu, Yilun Sun, Huaze Zhu, Guoliang Chai, Zhiqing Yang, Congxiao Shang, Hengqiang Ye, Anna Chen, Bing Hui, Kroner, Zhengxiao Guo*, Effective Ensemble of Pt Single Atoms and Clusters over the (Ni,Co)(OH)2 Substrate Catalyzes Highly Selective, Efficient, and Stable Hydrogenation Reactions, ACS Catalysis 12 (2022) 8104-8115.
R Du, Y Wu, Y Yang, T Zhai, T Zhou, Q Shang, L Zhu, C Shang, Z Guo, Porosity Engineering of MOF-Based Materials for Electrochemical Energy Storage, Advanced Energy Materials 11 (2021) 2100154 (1-47).
Zhuangnan Li, Srinivas Gadipelli, Hucheng Li, Christopher A. Howard, Dan J. L. Brett, Paul R. Shearing, Zhengxiao Guo*, Ivan P. Parkin*, Feng Li*, Tuning the interlayer spacing of graphene laminate films for efficient pore utilization towards compact capacitive energy storage, Nature Energy 5, 2020, 160-168.
Yiou Wang, Xu Liu, Xiaoyu Han, Robert Godin, Jialu Chen, Wuzong Zhou, Chaoran Jiang, Jamie F. Thompson, Mustafa, K. Bayazit, Stephen A. Shevlin, James R. Durrant* Zhengxiao Guo* Junwang Tang*, Unique hole-accepting carbon-dots promoting selective carbon dioxide reduction 100% to methanol by pure water, Nature Communications 11, 2020, 2531 (1-9).
Dan Kong, Xiaoyu Han, Jijia Xie, Qiushi Ruan, Christopher D Windle, Srinivas Gadipelli, Kai Shen, Zhiming Bai, Zhengxiao Guo*, Junwang Tang*, Tunable Covalent Triazine-Based Frameworks (CTF-0) for Visible-Light-Driven Hydrogen and Oxygen Generation from Water Splitting, ACS Catalysis 9 (9), 2019, 7697-7707.
Jijia Xie, Stephen A. Shevlin, Qiushi Ruan, Savio J. A. Moniz, Yangrong Liu, Xu Liu, Yaomin Li, Chi Ching Lau, Zheng Xiao Guo, and Junwang Tang, Efficient Visible Light-Driven Water Oxidation and Proton Reduction by an Ordered Covalent Triazine-Based Framework, Energy & Env. Sci 11 (6), 2018, 1617-1624.
H Xu, X Han, X Dai, W Liu, J Wu, J Zhu, D Kim, G Zou, KA Sablon, A Sergeev, ZX Guo, H Liu, High Detectivity and Transparent Few‐Layer MoS2/Glassy‐Graphene Heterostructure Photodetectors, Advanced Materials 30 (13), 2018,170656: 1-9.
Guoliang Chai , Kaipei Qiu , Mo Qiao , Magdalena Titirici , Congxiao Shang and Zhengxiao Guo, Active Sites Engineering Leads to Exceptional ORR and OER Bifunctionality in P, N Co-Doped Graphene Frameworks, Energy & Env. Sci., 10 (2017) 1186-1105.