Start main content
11 Oct 2021
Making advanced cancer become a treatable chronic disease: The key mission of HKU-based world-class laboratory - The Laboratory for Synthetic Chemistry and Chemical Biology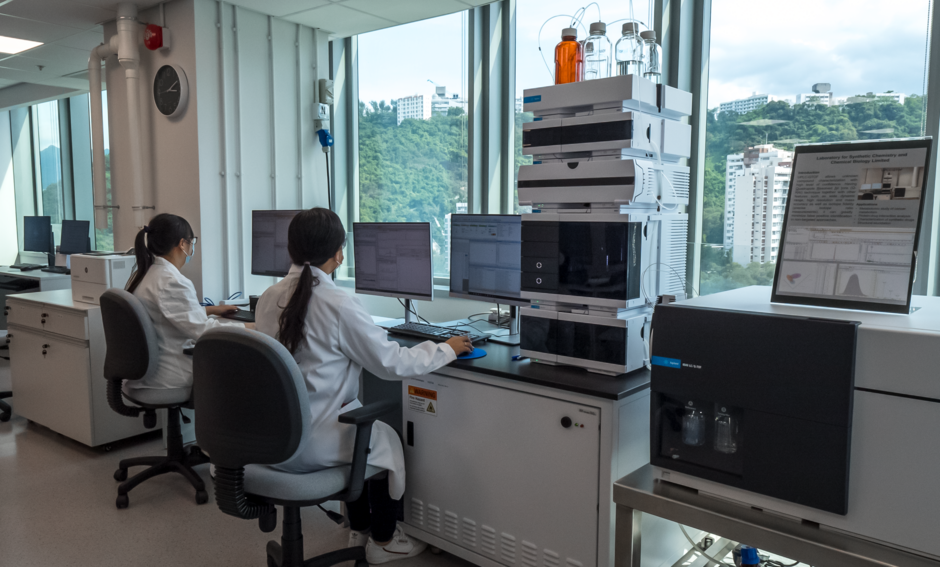 A tripartite alliance involving The University of Hong Kong (HKU), Peking University and Imperial College, UK, has embarked on a research path to find cure for advanced and metastatic cancers.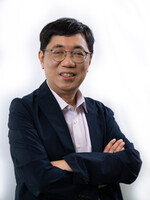 The Laboratory for Synthetic Chemistry and Chemical Biology is a 5-year programme led by Professor Chi Ming CHE, Head of Chemistry and the Zhou Guangzhao Professor in Natural Sciences at HKU. The projects under the programme are to develop innovative, leading-edge interdisciplinary research that connects Chemistry, Molecular Biology and Clinical Oncology. It has been admitted to the Health@InnoHK programme launched by Innovation and Technology Commission, HKSAR, with a projected funding of HK$502.3 million and a laboratory area of 10,271 sqft. in the Hong Kong Science Park.
Finding the right drugs to improve the survival outcome of cancer patients
Supported by substantial funding, top scientists from the three universities are committed to discovering new relatively non-toxic drugs with high efficacy for treating cancer, with initial focus to those plagued by liver cancer, nasopharyngeal carcinoma and lung cancer.
Currently, chemotherapy remains indispensable for patients at late stages of the cancer disease. Besides the common negative side effects, it cannot eliminate the disease except prolonging the patient's life for a limited time, alongside the debilitating consequences brought by the treatment.

As the leader who steers the direction of the projects, Professor Chi Ming Che sees the pivotal value of developing new targeted chemotherapies that offer a kind of cure for those diseases in the long run. "We are working to find the right drugs from natural medicine and products as well as unnatural synthetic compounds. Together with pharmaceutical companies, we are studying the drug delivery system, looking for candidates that can reduce the side effects of chemotherapy. But there comes an issue, how can we develop drug candidates targeting the complete removal of the cancer cells/cancer stem cells, so as to prevent recurrence and to improve the survival outcome of cancer patients say by 5 to 10 years?"

For metastatic cancer, conventional treatment often involves a combination of therapies, including chemotherapy, immunotheraphy or/and targeted therapy. Yet, such approach is no ultimate solution. "Not many patients have mutated genes that can be targeted, or there can be resistance to target drugs, and immunotheraphy is still under active development," Professor Che added.

Bringing hope to cancer patients and their families
Overall, he has every reason to be optimistic, counting on the expertise and equipment facilities offered by the world-class laboratory. "We can use many different ways to study and test drugs/medicines including tradition Chinese medicine; we carry out studies on patient-derived cancer organoids and humanised mice. Peking University has a good screening system, and through Imperial College, we can collaborate with hospitals and industry in the UK."

He is grateful for having the chance to work on meaningful research and offering hope to cancer patients and their families, hope not just for survival but at least a better quality of life by reducing side effects from chemotherapy, which can weaken a patient's immune system by destroying the healthy cells. "It is best to have a drug that can at least prolong life, prevent relapse in 5 years. It might not be a total cure for cancer, but at least we can kill the bad cells there."

He remarked: "I hope our research into Chinese medicine can yield meaningful results. We conceive should that happen, they can be put to use to help cancer patients by clinical doctors who are experts in Western medicines and at the same time registered Chinese medicine practitioners."

The East-West collaboration
Professor Che, who is also the Director of State Key Laboratory of Synthetic Chemistry, is confident of achieving a breakthrough in about five years' time, drawing on the efforts of a strong team of multidisciplinary researchers at the Laboratory for Synthetic Chemistry and Chemical Biology set up by the alliance at Hong Kong Science Park.

The local team comprises young principal investigators (PIs) who are also established researchers in their own fields, including chemists, molecular biologists, oncologists and other scholars from School of Biomedical Sciences, Faculty of Medicine of HKU, such as Dr Stephanie Kwai Yee MA, whose recent research has uncovered a novel signalling pathway triggered by a protein called FUT1 that promotes cancer stemness, contributing to drug resistance and tumour recurrence of liver cancer cells.

"There are also young new PIs from other departments; they are energetic, and the programme creates the eco-system for them," said Professor Che, who is also planning to set up Chemistry-Clinical Oncology Consortium with Professor Anne LEE, the Head of Clinical Oncology of LKS Faculty of Medicine of HKU.

The East-West collaboration is also beneficial to innovative creation. "Peking University's medical faculty is home to a centre of precision medicine, and known for its multi-omic technology and advanced mass spectrometry, whereas Imperial College's strength lies in chemical biology and metal diagnostics, so both collaborators have an open culture and a vast resource of talents," said Professor Che. "The East-West collaboration fosters talent exchanges and gives access to the many global pharmaceutical companies in Europe for future drug development," added Professor Che.

The four interdisciplinary programmes at the Laboratory
At the Laboratory, four interdisciplinary programmes are conducted, covering the following research areas:

Synthetic Chemistry
An area of strength at HKU, this involves the creation of libraries of chemical compounds crucial for drug design and modification.

Chemical Biology of Natural Products and Chinese Medicine
In light of the popularity of Chinese medicine and the apparent therapeutic effects of some, research will be undertaken to provide vigorous scientific evidence and basis for those that have proven to be beneficial for cancer patients. "Centuries of experience have been accumulated in this region over the consumption of herbal medicine, but we need to use advanced Western science and technologies to study these experiences and the claimed therapeutic effects of those herbal medicines at molecular level. Many have already had clinical evidence though not systematically studied," said Professor Che. He cited Artemisinin as an example. This compound is a well renown natural product drug discovered and developed by scientists from Mainland China for treating malaria. In recent years it has been extensively examined for anti-cancer treatment. "We need to understand how and why it works using advanced omics technologies and to find its primary molecular target(s) of relevance to cancer proliferation and invasion, which would serve as a basis for further improvement," said Professor Che. The research team of Chemical Biology of Natural Products/ Chinese Medicine is consulted by Professor Xinyuan GUAN from Clinical Oncology, Faculty of Medicine, HKU, who is also the Director of the Laboratory of Cancer Genetics.

Metal Anti-cancer Medicine, Diagnostics and Theranostics
This will tap into both HKU's and Imperial College's strength in metal chemistry. As platinum chemotherapy is a regular component of cancer treatment therapy, the mission of the international team is to create a new generation of metal medicine with more precision, high efficacy and relative non-toxic effects. "There is no reason why we can't make improvement," said Professor Che. "We have preliminary data showing this is feasible. We are working on a new generation of targeted platinum chemotherapy that has the combined advantages of cisplatin and carboplatin, that is better efficacy than cisplatin and yet relative non-toxic as carboplatin."

Multi-Omics and Innovative Analytical Technologies
This involves the use of the powerful tool of mass spectrometry to study biological cells, how those cells and proteins change after being administered with certain drugs. According to Professor Che, many proteins are drug targets of relevance to cancer proliferation and recurrence. Peking University's strength in omic-technology in particular single cell proteomics will be of great help.