Start main content
16 Nov 2023
Professor Xuechen Li Receives Innovation Award for Exceptional Contributions in Peptide Synthesis and Peptide Drug Development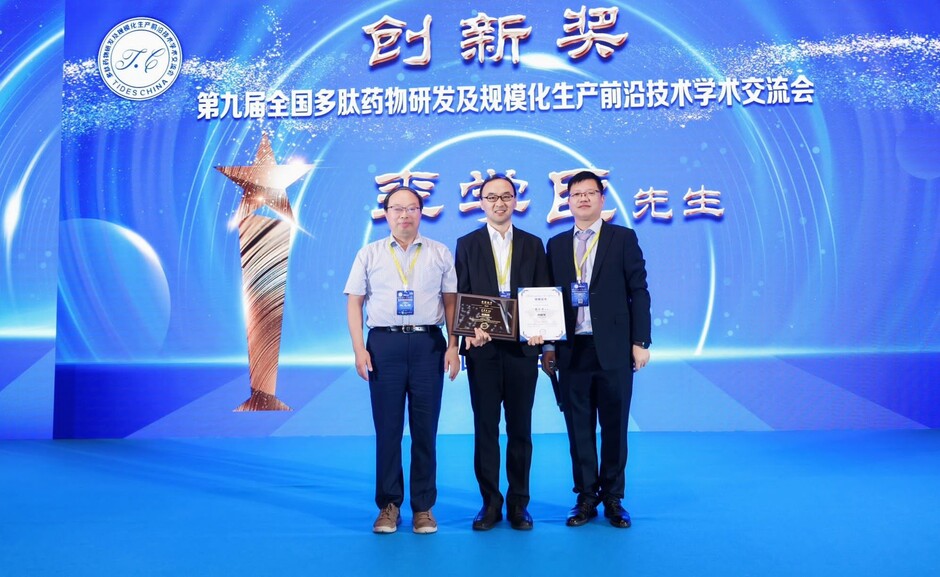 Professor Xuechen Li of Department of Chemistry was awarded the Innovation Award by the Peptide Alliance of China at 9th Tides China 2023. This award serves as a testament to Professor Li's exceptional and valuable contributions in the field of peptide synthesis and peptide drug development.
The rapid growth and remarkable achievements in the realm of peptides have positioned it as a leading frontier in Chinese scientific research and the pharmaceutical industry. With unwavering dedication and pioneering expertise, Professor Li has consistently pushed the boundaries of innovation, making significant strides in the synthesis of peptides. This recognition not only celebrates Professor Li's outstanding accomplishments but also highlights the profound impact of his original research in advancing the field of peptide synthesis.
*This article has been translated from its original Chinese version. Please refer to the official website for the most accurate and up-to-date information.