Start main content
12 Jul 2022
HKU Chemist Professor Zheng Xiao GUO Awarded HK$43.011 Million in Theme-based Research Scheme to Achieve Carbon Neutrality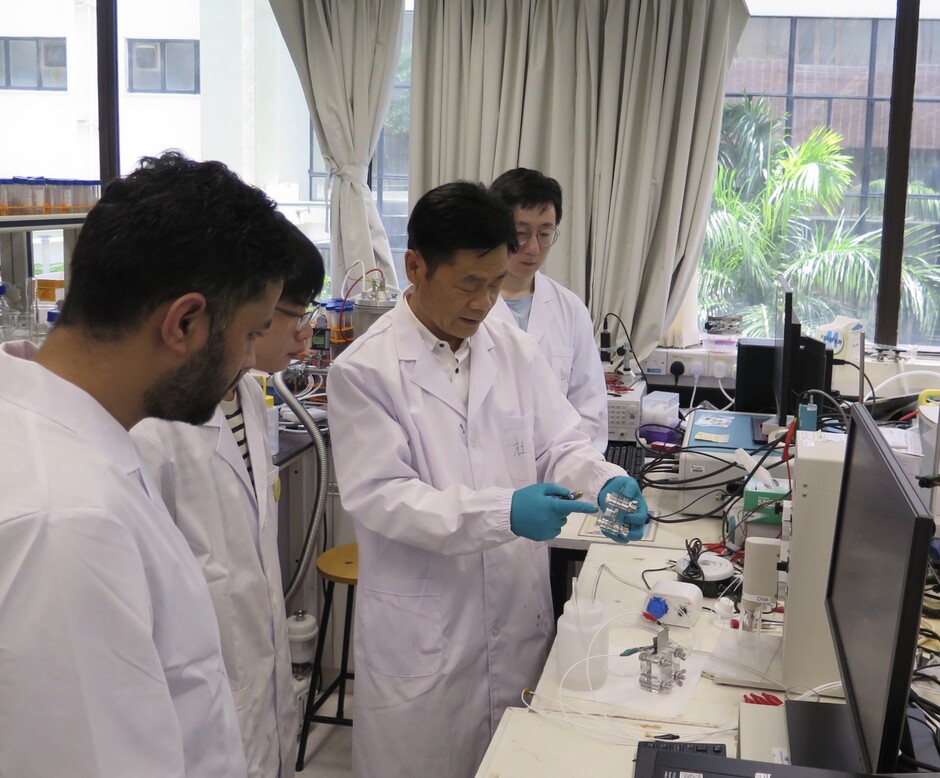 A research project coordinated by Professor Zheng Xiao GUO from Department of Chemistry, was awarded funding of HK$43.011 million in the Theme-based Research Scheme (TRS) 2022/23 (twelfth round) launched by Research Grants Council (RGC), which aims to channel academic research efforts of UGC-funded universities into strategic important areas that promote the long-term development of Hong Kong.
The research takes a multi-disciplinary approach that will help achieve carbon neutrality worldwide by developing technologies that could transform earth-abundant molecules into clean fuels and chemicals.
Professor Guo expressed his delight in being awarded of the funding and described the support came timely and encouraging.
'It is timely because of the urgent need to combat climate change and achieve carbon-neutrality in coming decades, which requires concerted and focused actions. It is encouraging because our proposal to turn the global challenge to "glocalised" opportunities in Hong Kong has been well recognised for its scientific quality, local relevance, team excellence, and management robustness.'
He also thanked all team members for their collaborative spirit and hard work in securing the award, 'Of course, the real hard work begins now – we look forward to working together, to contribute to Hong Kong's social-economic-technological pathways to net-zero.'
More about the project:
Project title: Towards Carbon Neutrality: Catalysing Water and Carbon Dioxide to Green Resource Carriers
Achieving carbon neutrality is a global mission. This project contributes by providing carbon-negative technologies that could help reach carbon neutrality targets around the world. The developed technologies could transform earth-abundant molecules, such as (sea) water and carbon dioxide, into clean fuels and chemicals, such as hydrogen and alcohol, utilising renewable solar or wind energy during the conversion. The project also sets the scientific foundation for future research, making it possible to turn molecules in the air into fuels, fertilisers, fabrics, and even food. The research takes a multi-disciplinary approach that could make Hong Kong become a "Green Resources Carriers Hub".
Click here for more details.