Start main content
20 Mar 2019
New Endowed Professorships established in Faculty of Science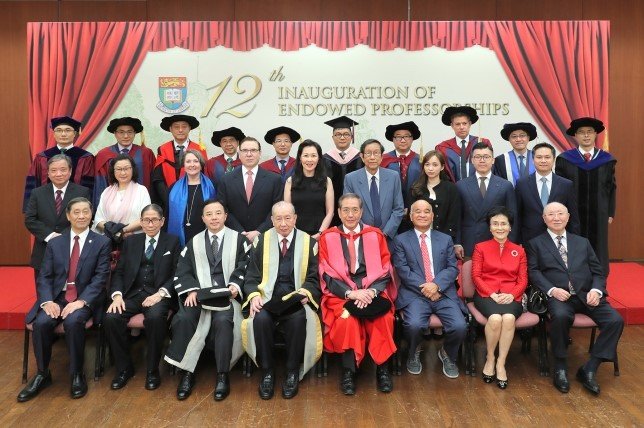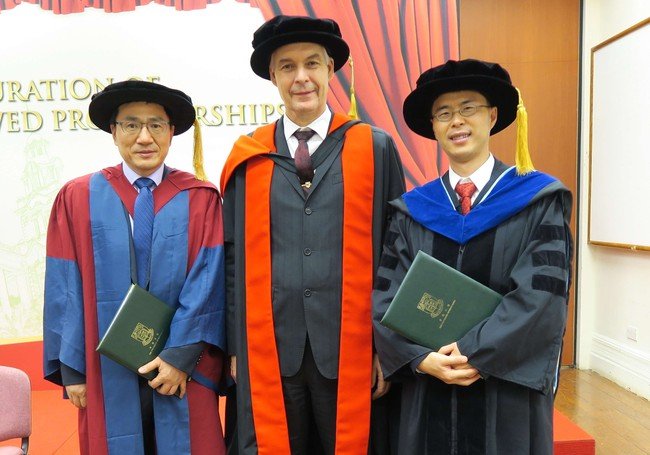 Two Endowed Professorships of Faculty of Science were inaugurated on March 20, 2019. May we congratulate Professor Hongzhe SUN on being conferred "Norman and Cecilia Yip Professorship in Bioinorganic Chemistry", and Professor Guosheng YIN on succeeding "Patrick S C Poon Professor in Statistics and Actuarial Science".
In celebration of Faculty's 80th Oak Anniversary, "Norman and Cecilia Yip Professorship in Bioinorganic Chemistry" was established for catalysing the study of bioinorganic chemistry, with the hope to bring impacts on human lives. The professorship was conferred to Professor Hongzhe SUN, Chair of Chemistry at HKU. Professor Sun's research interests lie in the frontier of inorganic chemistry and biology, and medicine. He and his team recently made a medical breakthrough in developing a drug that can be used to paralyse multi-resistant superbugs. He was the recipient of a Croucher Senior Research Fellowship (2010-11) and numerous renowned awards, as well as the editor of international journals.
Professor Guosheng YIN is the Head and Professor of the Department of Statistics and Actuarial Science at HKU. Professor Yin's main research areas cover clinical trial methodology, adaptive design, deep learning, big data, data mining and machine learning, Bayesian methods, change-point, and survival analysis. He was among the world's top 1% of scientists ranked in one of the 22 subject fields of Thomson Reuters according to Essential Science Indicators in 2015. He has published over 140 peer-reviewed papers in top-tier statistical journals and received numerous international awards.
Congratulations again to Professor SUN and Professor YIN for being conferred the above Endowed Professorships.
For more information about the professorships, please click the links below:
About Patrick S C Poon Professorship in Analytics and Innovation
About Norman and Cecilia Yip Professorship in Bioinorganic Chemistry