Start main content
FACULTY AWARD
Award for Teaching Excellence 2011-12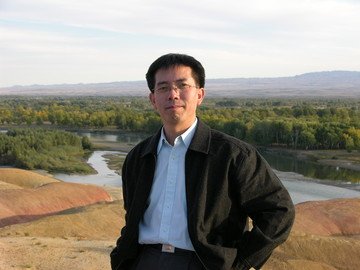 Professor Jimmy J J Jiao
Department of Earth Sciences
Professor Jiao received the Award for Teaching Excellence 2011-12 for his outstanding teaching performance and the continuous efforts he has put in arousing students' learning interests.
Professor Jiao obtained his BEng and MEng in Hydrogeology from China University of Geosciences (Wuhan), Mainland China, and his PhD in Civil Engineering from the University of Birmingham, UK. He joined HKU in 1997 and is currently a Professor in the Department of Earth Sciences. He has been working as the Editor of Hydrogeology Journal, the official journal of the International Association of Hydrogeologists since 2008; and the Associated Editor of Ground Water, the official journal of the National Ground Water Association (NGWA) of American. He was the recipient of 2011 John Hem Excellence in Science and Engineering Award of NGWA, for his significant scientific contributions to the understanding of ground water. Professor Jiao was elected Fellow of The Geological Society of London, The Geological Society of America, and American Society of Civil Engineers. Professor Jiao has published over 80 SCI journal papers. He has made some significant contributions in areas such as dynamic interaction between seawater and groundwater, surface airflow induced by sea tides and pumping tests, confined groundwater zone and slope instability in weathered igneous rocks, and impact of human activities on coastal groundwater regimes.
Professor Jiao is a dedicated teacher. He has been the Chairman of the Undergraduate Studies Committee in the Department of Earth Sciences in the past many years and has played an active role in various matters related to undergraduate studies, including developing new curriculum and designing new courses.