Start main content
FACULTY AWARD
Excellent Teaching Assistant Award 2014-15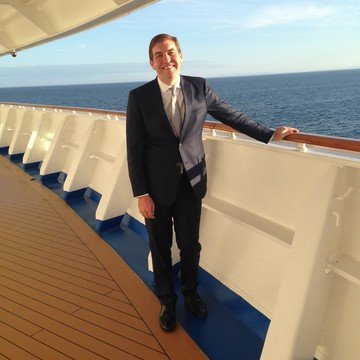 Dr Timothy D Wotherspoon
Lecturer of Faculty of Science
Dr Wotherspoon received Faculty Excellent Teaching Assistant Award 2014-15, for his contributions in outstanding performance in providing teaching support and interaction with students.
Dr Tim Wotherspoon received a BA degree in Physics and Mathematics from Oberlin College in 2002 and received his PhD in Physics from the University of Illinois, Urbana-Champaign in 2009 in the field of Complex Systems research. Since joining HKU in 2012, Tim has offered teaching support for Common Core courses offered by the Departments of Physics, Mathematics, Statistics and Actuarial Science, Earth Sciences and the School of Biological Sciences. In cooperation with Dr. Tim Bonebrake, Tim has successfully developed and delivered a new Common Core course, 'Simplifying Complexity', a unique course that explores applications of complexity sciences in physics, biology and ecology.
Before joining HKU, Tim taught university physics to a range of audiences from around the world including University of Illinois - Urbana-Champaign, Parkland College (Illinois), the United Arab Emirates Naval College and the Higher Colleges of Technology - Abu Dhabi Women's College. He has also worked in educational development by training and supporting secondary school educators of physics and mathematics in rural areas of South Africa as an educational resource specialist with the US Peace Corps.
Tim believes that this broad experience has been essential to his success in the Common Core curriculum. This range of experiences enables Tim to present students with examples from a variety of real world contexts and to confront students with unanswered questions, while trying to instill skills of critical thinking, lifelong learning and healthy skepticism. Tim consistently pursues innovative and experimental teaching techniques and assessments in order to engage a variety of learning styles. He is an enthusiastic, passionate and friendly teacher who continuously reflects on his teaching practice with open-mindedness, adaptability and innovation.