Start main content
East Africa Wildlife Eco-Tour
Date & Time

13 - 26 July, 2019
Venue

East Africa
East Africa Wildlife Eco-Tour 東非野生考察團 (July 2019)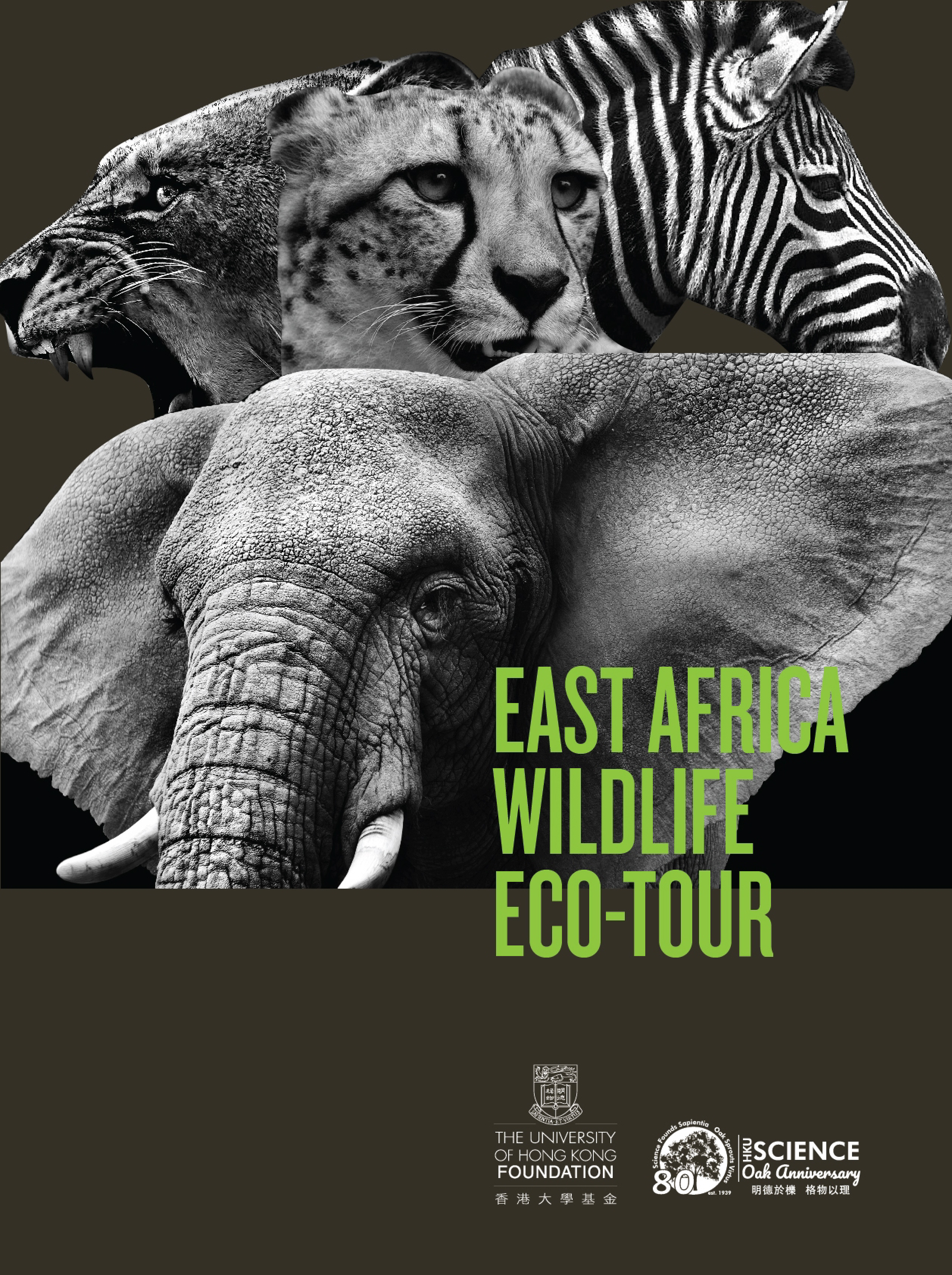 Join this Eco-Tour to see the Great Migration 大遷徙 in the legendary Masai Mara in Kenya 肯尼亞, which is considered to be one of the most spectacular natural events ever, as well as the breathtaking views of Mount Kilimanjaro in Amboseli and more.
The Tour is curated and guided by Dr Billy Hau of HKU School of Biological Sciences, a terrestrial ecologist and a conservationist. Each tour participant will be paired up with a Student Eco-leader who will act as your personal guide throughout the Tour.
Each tour participant is also invited to make a contribution to support the HKU Eco-Education Fund for Students. The Fund aims to enable students to take part in experiential field expeditions. In particular, your donation shall support Student Eco-leaders to participate in this East Africa Wildlife Eco-Tour.
Enquiries:
Beatrice Yip, HKU Foundation Secretariat
*Registration deadline has been passed.