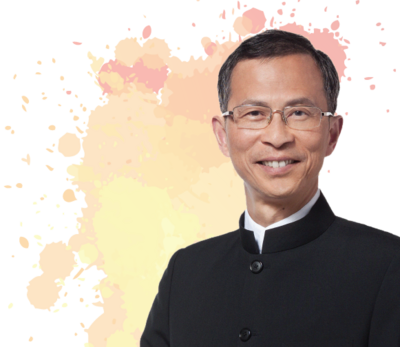 1968 BA graduate in Mathematics


"Happiness belongs to those who have the courage to change what can be changed and the serenity to accept what cannot. Success belongs to those who have the wisdom to tell between the two."
Affiliations
Former President of Legislative Council
Member of Court of The University of Hong Kong
Honorary Professor of Faculty of Social Science, The Chinese University of Hong Kong
Vice Chairman of Hong Kong Policy Research Institute
Convenor of Hong Kong Vision Research Programme
Adviser of Democratic Alliance for the Betterment and Progress of Hong Kong
Supervisor of Pui Kiu Middle School and Pui Kiu college
Biography
After his graduation from HKU, Mr Jasper Yok-Sing TSANG taught in Pui Kiu Middle School from 1969 and became principal of the school in 1986. He left his teaching job and became a full-time politician in 1997, serving as a member of the Provisional Legislative Council of the HKSAR from 1997 to 1998, and an elected member of the HKSAR's legislature from 1998 to 2016. He was President of the Legislative Council from 2008 to 2016.
Mr TSANG was a member of the National Committee of the Chinese People's Political Consultative Conference from 1993 to 2013 and a member of the Executive Council of the HKSAR from 2002 to 2008. The public bodies he has served in for various periods in the past include the Commission on Strategic Development, the Airport Authority, the Securities and Futures Commission, the Independent Commission Against Corruption Complaints Committee, the Disaster Relief Fund Advisory Committee and the Council of The Open University of Hong Kong.
Mr TSANG was appointed a Justice of the Peace in 1998, and was awarded the Gold Bauhinia Star (GBS) in 2002 and the Grand Bauhinia Medal in 2015.
For featured story of Mr Tsang, please click HERE.