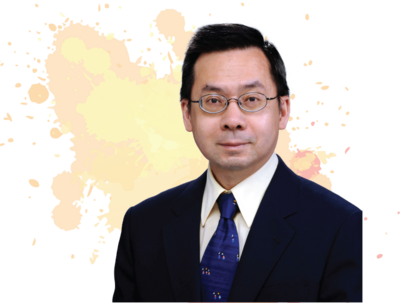 1973 BSc (Special) graduate; 1979 PhD graduate
"Science informs life. Don't ever regret studying it."
Affiliations
Former Director of Hong Kong Observatory
Member of Hong Kong Meteorological Society
Member of China Meteorological Society
Fellow of Royal Meteorological Society
Member of Hong Kong Radiological Protection Society
Biography
Upon the graduation, Dr Boon-Ying LEE entered the fields of teaching and computer programming. He then joined the Hong Kong Observatory (HKO), retiring as Director after 30 plus years of service.
At HKO, Dr LEE's work encompassed a wide range of areas, ranging from weather forecasting and warning, hydrology, seismology, to radiation monitoring, air pollution meteorology and aviation meteorology, and culminating in publications on international journals. He built the first automatic raingauge network, implemented a public education programme and a territory-wide science outreach project, led Hong Kong's research effort in establishing its world authority on windshear, and was instrumental in implementing HKO's mobile app which now attracts billions of hits a year. Under his directorship, HKO contributes to the development and operation of world-wide severe weather information systems for the United Nations' World Meteorological Organization.
Dr LEE's pursuit of knowledge and interests never ceases. He is currently on a Bachelor of Fine Arts programme jointly organised by the Hong Kong Art School and the Royal Melbourne Institute of Technology.