Start main content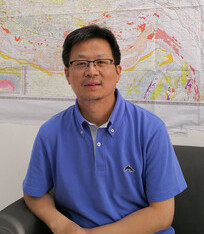 Professor LIU, Zhonghui
Professor, Department of Earth Sciences, Faculty of Science, HKU
---
[javascript protected email address]

3917 7830
Room 307, Hui Oi Chow Science Building, The University of Hong Kong
Teaching area
Climate change
Organic geochemistry
Research Interest
Paleoclimatology/Paleoceanography
Cenozoic climatic and environmental changes
The evolution of Asian monsoon variability
Publications
He Y., Zhao C., Wang Z., Wang H., Song M., Liu W. & Liu Z. (2013) Late Holocene coupled moisture and temperature changes on the northern Tibetan Plateau. Quaternary Science Reviews, 80, 47-57.
Pagani, M., Liu, Z., LaRiviere, J., & Ravelo, A.C. (2010) High Earth-system climate sensitivity determined from Pliocene carbon dioxide concentrations. Nature Geoscience 3, 27-30.
Liu, Z., Pagani, M., Zinniker, D., DeConto, R., Huber, M., Brinkhuis, H., Shah, S.R., Leckie, R.M. & Pearson, A. (2009) Global cooling during the Eocene-Oligocene climate transition. Science 323, 1187-1190.
Brierley, C.M., Fedorov, A.V., Liu, Z., Herbert, T.D., Lawrence, K.T. & LaRivere, J.P. (2009) Greatly expanded tropical warm pool and weakened Hadley circulation in the early Pliocene. Science 323, 1714-1718.
Liu, Z. & Herbert, T.D. (2004) High-latitude influence on the eastern equatorial Pacific climate in the early Pleistocene epoch. Nature 427, 720-723.
Awards and Honors
Liu Tungsheng Prize for Young Earth Scientists, 2013.
Outstanding Young Researcher Award, HKU, 2012-2013.