Start main content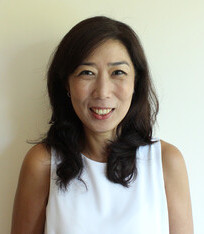 Dr. LEE, Jetty Chung Yung
Senior Lecturer (Associate Professor of Teaching), School of Biological Sciences, Faculty of Science, HKU
B.Agr (Korea University); M.Phil (HKU); Ph.D. (HKU); SFHEA (UK)
---
[javascript protected email address]

2299 0318
2858 3477
KBSB 6S09
Teaching Areas
Introduction to Food & Nutrition

Food Chemistry

Food & Nutrient Analysis

Food Commodities

Diet & Disease

Food, Health & Environment

Nutrition & the Life Cycle

Experiential Learning
Research Interests
Oxidative stress and disease development

Fatty acids and human health

Antioxidant and oxidative stress in human nutrition

Oxidative stress and environmental stressors

Science research in higher education
Current Research
Lipid mediators and polyunsaturated fatty acids

Age-macular degeneration and dietary oil

Lipophenols and disease protection

Lipid mediators, marine species and environment
Research Team
Co-Supervision
Marsena Jasiel Ismaiah (Ph.D. Candidate)

Fangfei Zhang (Ph.D. Candidate)
Fellowships
Fellow and Senior Fellow Advance Higher Education (UK)

Université de Montpellier, Faculty of Pharmacy, Visiting Professorship Award

The University of Hong Kong Overseas Fellowship Award
Selected Publications
Zou TXP, Chow, KL, Barry TJ, Lee JCY, Yu KS (2023) 'As I would do in my own research': a multiple-case study of faculty members' undergraduate research designs in research-intensive universities. Studies in Higher Education doi:10.1080/03075079.2023.2204352

Kim T, Baker DM, Ju SJ, Lee JCY* (2021) Fatty acid profiles of separated host–symbiont fractions from five symbiotic corals: applications of chemotaxonomic and trophic biomarkers. Marine Biology 168:163; doi:10.1007/s00227-021-03979-9

Kim T, Lee JCY, Kang DH, Duprey NN, Leung KS, Archana A, Baker D (2021) Modification of fatty acid profile and biosynthetic pathway in symbiotic corals under eutrophication. Science of the Total Environment 771:145336; doi: 10.1016/j.scitotenv.2021.145336

Leung KS, Galano JM, Oger C, Durand T, Lee JCY* (2021) Enrichment of alpha-linolenic acid in rodent diet reduced oxidative stress and inflammation during myocardial infarction. Free Radical Biology & Medicine 162:53-64

Yau YF, El-Nezami H, Galano JM, Kundi ZM, Durand T, Lee JCY* (2020) Lactobacillus rhamnosus GG and oat beta-glucan regulated fatty acid profiles along the gut-liver-brain axis of mice fed with high fat diet and demonstrated antioxidant and anti-inflammatory potentials. Molecular Nutrition & Food Research 64, e2000566, doi:10.1002/mnfr.202000566

Lee YY, Galano JM, Leung HH, Balas L, Oger C, Durand T, Lee JCY* (2020). Non-enzymatic oxygenated metabolite of docosahexaenoic acid, 4(RS)-4-F4t-neuroprostane, acts as a bioactive lipid molecule in neuronal cells. FEBS Letters 594:1797-1808

Leung HH, Ng ALK, Durand T, Kawasaki R, Oger C, Balas L, Galano JM, Wong IYH, Lee JCY* (2019). Increase in omega-6 and decrease in omega-3 polyunsaturated fatty acid oxidation elevates the risk of exudative AMD development in adults with Chinese diet. Free Radical Biology & Medicine 145: 349-356
Roy J, Galano JM, Durand T, Le Guennec JY, Lee JCY* (2017). Physiological role of reactive oxygen species as promoters of natural defenses. FASEB J 31:3729-3745.
Roy J, Fauconnier J, Oger C, Farah C, Angebault-Prouteau C, Thireau J, Bideaux P, Scheuermann V, Bultel-Poncé V, Demion M, Galano JM, Durand T, Lee JCY*, Le Guennec JY* (2017). Non-enzymatic oxidized metabolite of DHA, 4(RS)-4-F4t-neuroprostane protects the heart against reperfusion injury. Free Radical Biology & Medicine 102: 229-239.
Cuyamendous C, Leung KS, Durand T, Lee JCY*, Oger C*, Galano G* (2015) Synthesis and discovery of phytofurans: metabolites of a-linolenic acid peroxidation. Chemical Communications 51:15696-15699.
De La Torre A, Lee YY, Oger C, Sangild PT, Durand T, Lee JCY*, Galano JM*. (2014) Synthesis, discovery and quantitation of dihomo-Isofurans: Biomarkers for in vivo adrenic acid peroxidation. Angewandte Chemie International Edition 53: 6249-6252.