Start main content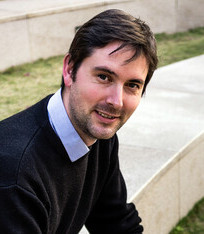 Dr. GUÉNARD, Benoit
Associate Professor, School of Biological Sciences, Faculty of Science, HKU
BSc (Montréal, Canada); MPhil (Montréal, Canada); PhD (Raleigh, USA)
---
[javascript protected email address]

2299 0665
2559 9114
KBSB 3S11
Teaching Areas
Terrestrial Ecology
Insect Ecology
Field and Methods in Ecology
Ecosystem Services
Public Outreach
Research Interests
Biogeography
Biological Invasions
Community Ecology
Entomology
Foraging Ecology
Functional Ecology
Insect Conservation
Macroecology and Macroevolution
Taxonomy
Current Research
Overall our research focuses on the patterns of diversity in insects, the mechanisms that structure them, and how human activities modify these patterns. We use multiple approaches including behaviour, thermo-physiology, functional ecology and taxonomy to understand how communities are assembled from local to global scales.
Our studies in tropical Asia allow us to work with a rich and diverse fauna, many of which is still undescribed. In order to contribute to a better understanding of local and global diversity patterns and their conservation, we are taking an active role in describing some of these new species.
I manage one of the first and largest global database on arthropod distribution having a particular focus on ants. The Global Ant Biodiversity Informatics (GABI) Project compiles most of the information available on the distribution of >15,000 ant species and higher taxonomic level globally.
Biological invasions represent of the hallmark of the Anthropocene. Our research focuses on the impacts of invasive species and on the mechanisms responsible for their success in Asia and globally.
Our work attempts to describe and characterize global patterns of ant diversity, their similarities and differences with other taxonomic groups.
We also evaluate threats on insect species and their status for conservation. Finally, our work focuses on the understanding of conservation approaches and trends over time.
Research Team
Graduate students:
Mr. Roger LEE (PhD)
Mr. Danny LEONG (PhD)
Mr. Brett MORGAN (Mphil)
Mr. Runxi WANG (Mphil)
Mr. Mark WONG (PhD, in co-supervision with Prof. Owen Lewis, Oxford University)
Research Assistants:
Mr. Roy Shun Chi CHEUNG
Dr. Christopher TAYLOR
Fellowships
Civic and Municipal Affairs Bureau of Macao (HK$ 450,000)
Early Career Scheme of the Research Grant Council HK (HK$ 1,127,469)
Environment and Conservation Fund HK (HK$ 499,820)
Ocean Park Conservation Foundation (HK$ 397,000)
National Geographic Research Grant (HK$ 119,400)
Hong Kong International Airport Environmental Fund (HK$ 790,305)
Publications and News
Barlow J, F França, TA Gardner, CC Hicks, GD Lennox, E Berenguer, L Castello, EP Economo, J Ferreira, B Guénard, CG Leal, V Isaac, AC Lees, CL Parr, SK Wilson, PJ Young, & NAJ Graham. 2018. The future of hyperdiverse tropical ecosystems. Nature 559, 517–526.
Economo EP, N Narula, NF Friedman, MD Weiser, & B Guénard. 2018. Macroecology and macroevolution of the latitudinal diversity gradient in ants. Nature Communications 9, 1778.
Economo EP, JP Huang, G Fischer, EM Sarnat, N Narula, M Janda, B Guénard, JT Longino, & LL Knowles. 2018. Evolution of the latitudinal diversity gradient in the hyperdiverse ant genus Pheidole. Global Ecology and Biogeography (Accepted).
Eyer PA, K Matsuura, EL Vargo, K Kobayashi, Y Yashiro, W Suehiro, C Himuro, T Yokoi, B Guénard, RR Dunn, & K Tsuji. 2018. Inbreeding tolerance as a pre-adapted trait for invasion success in the invasive ant Brachyponera chinensis. Molecular Ecology (in press).
Guénard B, F Dumont, B Fréchette, A Francoeur & E Lucas. 2018. May furtive predation provide enemy free space in ant-tended aphid colonies? PlosONE 0204019.
Guénard B, MD Weiser, K Gomez, N Narula, & EP Economo. 2017. The Global Ant Biodiversity Informatics (GABI) database: synthesizing data on ant species geographic distribution. Myrmecological News 24, 83–89.
Guénard B, JK Wetterer & JA MacGown. 2018. Global and temporal spread of a taxonomically challenging invasive ant: the Asian needle ant, Brachyponera chinensis (Hymenoptera: Formicidae). Florida Entomologist (in press).
Jaitrong W, W Tasen & B Guénard. 2018. The ant genus Myopias Roger 1861 (Hymenoptera: Formicidae: Ponerinae) in Thailand, with descriptions of three new species. Zootaxa (accepted).
Moser D, B Lenzner, P Weigelt, W Dawson, H Kreft, J Pergl, P Pyšek, M van Kleunen, M Winter, C Capinha, P Cassey, S Dullinger, EP Economo, P García-Diaz, B Guénard, F Hofhansl, T Mang, H Seebens, & F Essl. 2018. Remoteness promotes biological invasions on islands worldwide. Proceedings of the National Academy of Sciences doi.org/10.1073/pnas. 1804179115.
Seebens H, TM Blackburn, EE Dyer, P Genovesi, PE Hulme, JM Jeschke, S Pagad, P Pyšek, M van Kleunen, M Winter, M Arianoutsou, S Bacher, B Blasius, G Brundu, C Capinha, L Celesti-Grapow, C Causton, W Dawson, S Dullinger, E Economo, N Fuentes, B Guénard, H Jäger, J Kartesz, M Kenis, I Kühn, B Lenzner, A Liebhold, A Mosena, D Moser, W Nentwig, M Nishino, D Pearman, J Pergl, W Rabitsch, J Rojas-Sandoval, A Roques, S Rorke, S Rossinelli, HE Roy, R Scalera, S Schindler, K Štajerová, B Tokarska-Guzik, K Walker, T Yamanaka, & F Essl. 2018. The global rise in emerging alien species results from increased accessibility of new source pools. Proceedings of the National Academy of Sciences 115, 2264–2273.