Start main content
Dr. GAITÁN-ESPITIA, Juan Diego (JD)
Assistant Professor, School of Biological Sciences, Faculty of Science, HKU
BSc (Colombia); MSc (Spain); PhD (Chile)
---
[javascript protected email address]

2299 0637
2559 9114
KBSB 3S03
Teaching Areas
Ecology
Evolution
Phylogenetics
Molecular Ecology
Quantitative genetics
Biostatistics
Physiology
Research Interests
Phenotypic plasticity and local adaptation
Comparative environmental physiology
Evolutionary ecology
Functional Genomics: linking genotype to phenotype
Host-microbial interactions
Adaptive responses to climate change
Evolutionary dynamics of mitochondrial genomes
Current Research
Eco-evolutionary dynamics in tropical marine ectotherms
Marine holobionts
Seascape genetics in the Indo-Pacific
Experimental evolution
Plasticity and local adaptation in highly fluctuating environments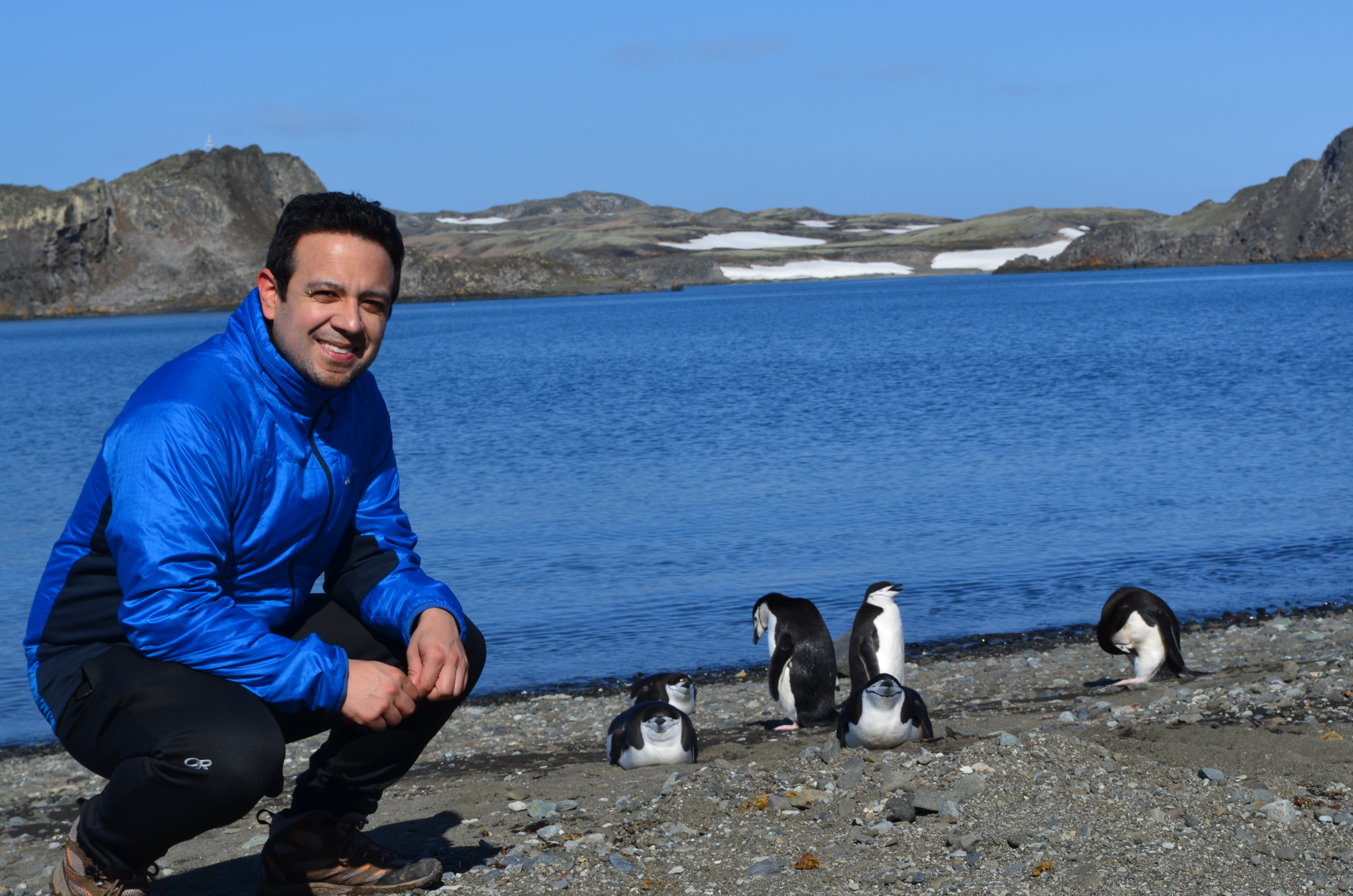 Research Team
Mr Khan Cheung (RA)
Mr Bovern Arromrak (PhD student)
Mr Adrian Wong (MPhil student co-supervised)
Fellowships
Fellowship OCE postdoctoral research CSIRO Australia (2015-2018)
Fellowship postdoctoral research FONDECYT Chile (2013-2015)
Fellowship Duke University (2010)
Publications and News
Gaitan-Espitia, JD., González-Wevar, C., Poulin, E., & Cardenas, L. Antarctic and sub-Antarctic Nacella limpets reveal novel evolutionary characteristics of mitochondrial genomes in Patellogastropoda. (Accepted: Molecular Phylogenetics and Evolution).
Bacigalupe L., Gaitan-Espitia, JD., Barria, A., Gonzalez, A., Aravena, M., & Sinervo, B. Natural selection on plasticity of thermal traits in a highly seasonal environment. (Accepted: Evolutionary Applications).
Nespolo R., Gaitan-Espitia, JD., Storey K, & Bozinovic, F. A functional transcriptomics analysis in the relict marsupial Dromiciops gliroides reveals adaptive regulation of protective functions during hibernation. (Accepted: Molecular Ecology, DOI: 10.1111/mec.14876).
Quintero-Galvis, JF., Paleo-Lopez, R., Solano-Iguaran, JJ., Poupin, MP., Ledger, T., Gaitán‐Espitia, JD., Antoł, A., Travisano, M., Nespolo, RF. Exploring the evolution of multicellularity in Saccharomyces cerevisiae under bacteria environment: an experimental phylogenetics approach. Ecology & Evolution, (Accepted).