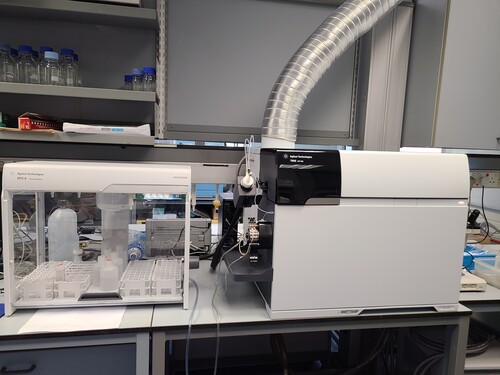 Brand:
Agilent

Model:
7900
Applications:
For analysis of trace multi-elements
Environmental - analysis trace elements of a wide variety of environmental samples (natural waters, soils, rocks, sediments, vegetation, etc.)
Foods - elemental analysis in all types of food samples and beverages.
Clinical - analysis of trace elements in blood, tissue or urine.
Pharmaceutical - detecting inorganic impurities in pharmaceuticals and their ingredients.
Geological - analyze relative abundance of different isotopes for radiometric dating, trace elements, rare earth elements and uranium analysis.
Consumer Goods – analysis of Silver nanoparticles (AgNPs) a in all varieties of consumer products.
Contact:
Mr. Sit Wai Hung
Booking Access:
http://www.biosch.hku.hk/equbook/