Mr Benjamin Chun Hei MAN
• BSc student (major in Geology, minor in Music)
• Participant of Vancouver Summer Programme at University of British Columbia in 2018
• HKU Student Ambassador
• Science Student Peer Adviser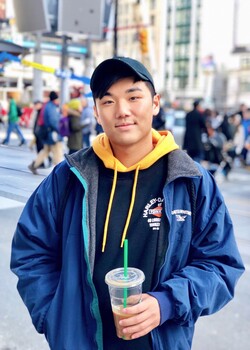 "As much as it sounds like a cliché, going on a summer exchange was by far one of the best decisions I have made so far. I would probably still be stuck pursuing a subject I had zero interest in if it was not for this opportunity!"
"I participated in the Vancouver Summer Programme offered by the University of British Columbia the summer after my freshman year at HKU. My purpose of going to this month-long summer programme was to help me decide whether Geology was the major I should pursue. Looking back, I could confidently say that it was one of the best decisions I have ever made. One of the biggest challenges I faced was not the language, but was rather the integration and adaptation into the urban lifestyle of Vancouver.
My most unforgettable moment was meeting Justin TRUDEAU in real life during the Pride Parade, but having our professor buy thirty tequila shots for the entire class also came a close second! Another hilarious moment would have to be walking an hour back to campus along the highway near midnight and having an entire pizza accidentally slip out of the box!
All the above not only constituted a precious experience filled with fun, but more importantly, it helped me decide my major; and during my stay there was no pressure on GPA or full course commitment, I could truly study for myself and my interest. I was able to enjoy the course alongside all the things Vancouver had offered and also had a great summer holiday."