Start main content
27 Mar 2020
Pathway to HKU Science Series - Live lectures on ZOOM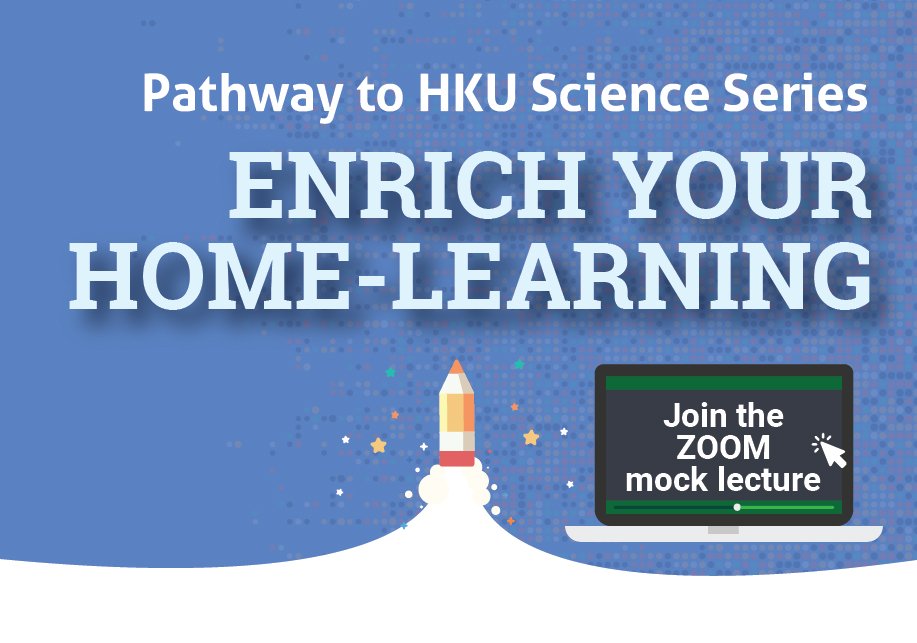 Two live lectures were delivered via ZOOM by Dr George AKOM and Dr Evan PICKETT on March 27, 2020. Around 270 secondary school students joined the lectures, interacting and learnt from our teachers.
Missed the lectures? Here comes the recap and the video:
Lecture abstract:
1. Science, Technology and Us - by Dr George AKOM (Lecturer of Faculty of Science)
Scientific principles are widely applied to address social issues around us. Scientific knowledge, therefore, is important not only to scientists but to the community. In this talk, we will examine a common compound (chemical) and try to understand how the science behind a common reaction (behaviour) of this compound can be applied to affect our lives in a dramatic way.
2. Animal Voices: What can we learn when we listen to nature? - by Dr Evan PICKETT (Lecturer of Faculty of Science)
Animals make sounds for a variety of reasons: to communicate, to warn family of nearby predators, to attract mates. In this talk, we will explore the world of animal communication, what we learn from this chatter and how new technologies allows us to better understand our animal cousins.