Start main content
01 Mar 2018
HKU Science Ranks High in QS World University Rankings by Subject 2018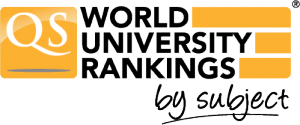 According to the Quacquarelli Symonds (QS) World University Rankings by Subject 2018, HKU Science ranks high among the world's top universities. Our achievements are summarized as follows:
By disciplines

Natural Science
Ranking #26

By subjects

Biological Sciences
Ranking #50


Chemistry
Ranking #27


Earth and Marine Sciences
Ranking #25


Environmental Sciences
Ranking #49


Materials Science
Ranking #51-100


Mathematics
Ranking #28


Physics and Astronomy
Ranking #51-100

Statistics and Operational Research
Ranking #28
HKU Faculty of Science has built up strong reputation for excellence in science education and research, and has developed itself into a world-class science school. The good news brings immense encouragement to us and drives us to continue to strive for the highest qualities in education and research.