Start main content
02 May 2023
From HKU to Cambridge: A Unique Opportunity to Study Science across Two Continents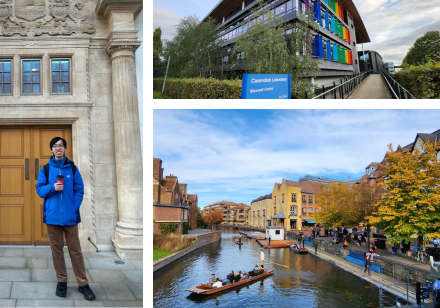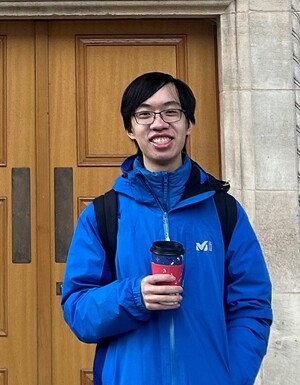 Rupert Long Hei KWAN
Year 2 student at University of Cambridge under the Cambridge Natural Sciences Tripos majoring in Physics/ Year 3 student at HKU (Cambridge-Track)
My experiences at HKU gave me a solid foundation in physics, making it easier for me to grasp new concepts and adapt to the learning style at Cambridge quick.
The HKU-Cambridge Undergraduate Recruitment Scheme for Natural Sciences is an exclusive opportunity for Young Scientist Scheme (YSS) participants in Natural Sciences Disciplines to pursue their passion for science across two continents and access worldclass resources. After two years at HKU and two to three years at Cambridge, selected students can earn three to four degrees from HKU & Cambridge in four to five years.
Rupert KWAN, a member of the scheme's first cohort, found the experience to be life-changing. He was captivated by Cambridge's atmosphere, but it was the academic experience that left the most profound impression on him. Rupert was challenged in ways he never thought possible, as he juggled a hectic schedule of coursework and research projects. Each term only lasted eight weeks, but the amount of material he covered was comparable to a full semester at HKU. Despite the challenges, Rupert found comfort in the supportive supervising system, where small groups of students worked closely with a supervisor to discuss complex problem sheets. He was able to ask questions and engage in lively discussions, leading to a deeper understanding of sophisticated physical concepts.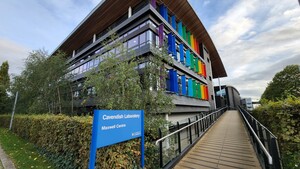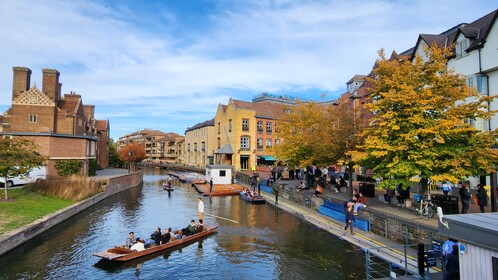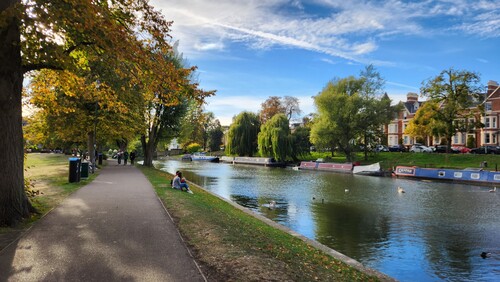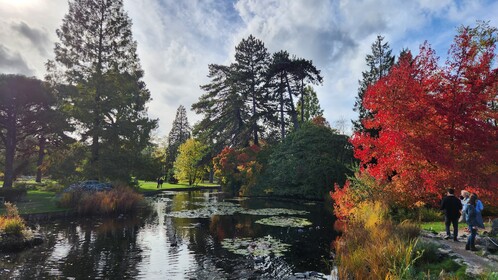 Rupert found ample opportunities to hone his research skills through practical sessions, report writing, and poster presentations in Cambridge's undergraduate laboratory courses. These hands-on classes allowed him to explore experiments aligned with his interests and build a solid foundation in both theoretical and experimental physics, benefiting his future research career. However, Rupert's success on the Cambridge Track would not have been possible without the rigorous training he received at HKU. He said, 'The experiences and knowledge I acquired at HKU allowed me to build a solid foundation in physics, making it much easier for me to understand new concepts in the fastpaced lectures. This is probably why I adapted to the learning style at Cambridge quickly in my first term and continue excelling academically.' As Rupert enters his final year as an undergraduate, he knows his academic journey is far from over. He is more determined than ever to become a renowned physicist and explore novel physics phenomena to further our understanding of the universe's building blocks. 'The Cambridge-Track has driven me closer to realising my dream of becoming a researcher,' he said with a bright smile, eyes sparkling with excitement.
Tips from Cambridge-Track Students: Preparing for the Cambridge Interview
For selected YSS students applying for the Cambridge-Track, the Faculty offers valuable preparation by offering mock interview opportunities with academics in their respective fields. According to Rupert, the test and interview at Cambridge are not excessively challenging. He worked on online physics problem sets for a few weeks before the interview to refresh his knowledge and get comfortable thinking like a physicist. Ruper t also emphasised that while Cambridge interviewers don't anticipate candidates to have extensive out-ofcurriculum knowledge, they do expect them to have a sound comprehension of what they have studied and apply it in different cases.
What is YSS?
Young Scientist Scheme (YSS) provides outstanding students with ample early research experiences in 6901 BSc and 6688 Science Master Class Programmes. Click here for more details.