Start main content
Public lecture@Zoom - The Magic of Oysters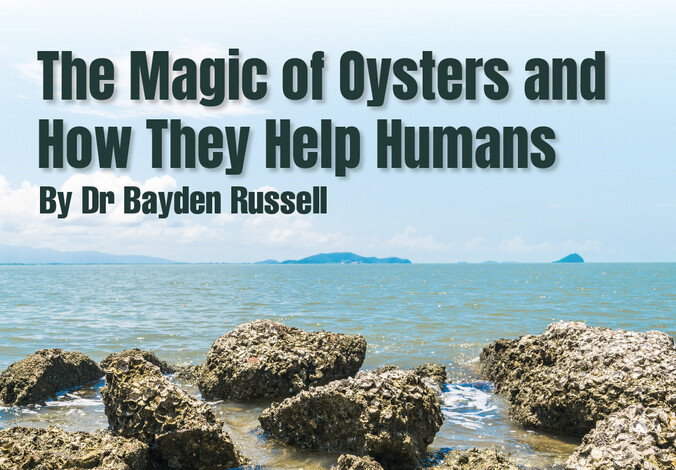 Date & Time

April 21, 2021 | 4:30 – 5:30pm
Venue

ZOOM online lecture (https://bit.ly/3p3mQY3)
Speaker

Dr Bayden Russell
Associate Professor, School of Biological Sciences, HKU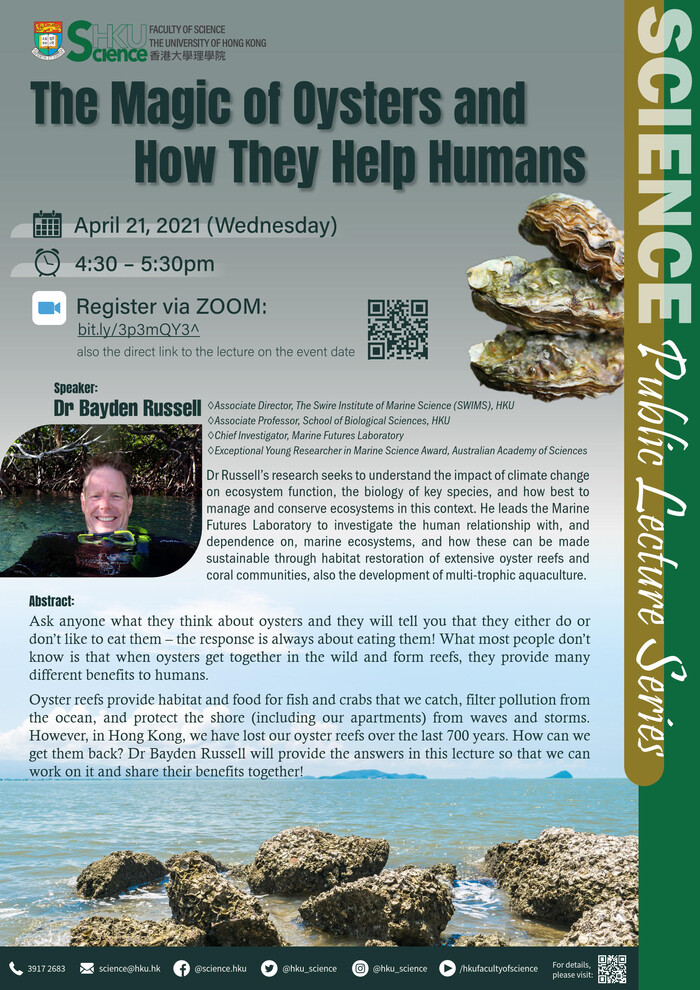 Ask anyone what they think about oysters and they will tell you that they either do or don't like to eat them – the response is always about eating them! What most people don't know is that when oysters get together in the wild and form reefs, they provide many different benefits to humans.
Oyster reefs provide habitat and food for fish and crabs that we catch, filter pollution from the ocean, and protect the shore (including our apartments) from waves and storms. However, in Hong Kong, we have lost our oyster reefs over the last 700 years. How can we get them back? Dr Bayden Russell will provide the answers in this lecture so that we can work on it and share their benefits together!
Playback video: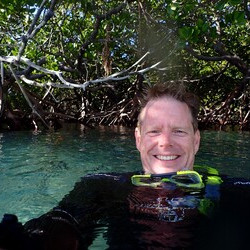 Speaker

Dr Bayden Russell
Associate Professor, School of Biological Sciences, HKU
Associate Director, The Swire Institute of Marine Science (SWIMS), HKU
Associate Professor, School of Biological Sciences, HKU
Chief Investigator, Marine Futures Laboratory
Exceptional Young Researcher in Marine Science Award, Australian Academy of Sciences
Dr Russell's research seeks to understand the impact of climate change on ecosystem function, the biology of key species, and how best to manage and conserve ecosystems in this context. He leads the Marine Futures Laboratory to investigate the human relationship with, and dependence on, marine ecosystems, and how these can be made sustainable through habitat restoration of extensive oyster reefs and coral communities, also the development of multi-trophic aquaculture.
You may also be interested in