Start main content
2022 EXTERNAL AWARD
Renowned Chemist Professor Vivian Wing-Wah YAM being awarded the Silver Bauhinia Star
Congratulations to Professor Vivian Wing-Wah YAM, Dean of Science (Interim) and Philip Wong Wilson Wong Professor in Chemistry and Energy, for her being awarded the Silver Bauhinia Star (SBS) in 2022 Honours list, in recognition of her remarkable achievements and contribution to a wide spectrum of research areas in the chemistry discipline and services to innovation and technology community. An award presentation ceremony will be held later this year.

Being a pioneering chemist whose research expertise lies in the fields of solar energy research and conversion of light, Professor Yam has made profound contributions to the public service over the years. She has served actively on many Government boards and committees on innovation and technology. She has been the Chairperson of the Expert Panel on the Designated Local Research Institutions (DLRI) since 2019. With her expertise in scientific research and understanding of the needs and aspiration of the community, Professor YAM has rendered sound advice to the Expert Panel.

Professor Yam extends her heartfelt gratitude to the HKSAR Government for the recognition. "With the 14th Five-Year Plan for National Economic and Social Development coupled with the booming development of Greater Bay Area, it is indeed a prime time to transform Hong Kong into a regional hub for strategic science and technology development. It is also a golden opportunity for the showcase of Hong Kong's outstanding scientific research capabilities to the world," said Professor Yam.

"Leveraging on the country's rich natural gold resources, my research team has been committed to conduct original basic research on organic light-emitting materials, aiming to break commercial monopoly with scientific research. Innovative basic research is the origin of translational and applied research. I truly hope that the HKSAR Government can further augment the resources invested in scientific research with the timely establishment of Hong Kong as the international innovation and technology centre and hub to support the development of original basic research for translational development in the territory, providing high-quality research environment and infrastructure for the incubation of young scientific research talents," added Professor Yam.

About Professor Yam
Professor Yam obtained both her BSc (First Class Hons) and PhD from HKU. Her research interests include inorganic/organometallic chemistry, supramolecular chemistry, photophysics and photochemistry, and metal-based molecular functional materials. Her career has been marked by many major awards for her highly distinguished scientific contributions – she was a recipient of the American Chemical Society (ACS) National Award – the 2022 Josef Michl ACS Award in Photochemistry. She was also honoured with designation as the inaugural Pioneer in Energy Research by ACS Energy and Fuels in 2021, with a Special Issue dedicated to her. In 2020 she was awarded the Porter Medal by the European Photochemistry Association, the Inter-American Photochemistry Society and the Asian and Oceanian Photochemistry Association.

Professor Yam is an elected Member of the Chinese Academy of Sciences (2001), Fellow of The World Academy of Sciences (TWAS) (2006), International Member of the US National Academy of Sciences (2012), Foreign Member of Academia Europaea (2015), and Founding Member of the Hong Kong Academy of Sciences (2015). She was Laureate of the 2011 L'Oréal-UNESCO For Women in Science Award. Furthermore, she was the recipient of the Royal Society of Chemistry (RSC) Centenary Medal in 2005/06, RSC Ludwig Mond Award in 2015, Japanese Photochemistry Association (JPA) Eikohsha Award in 2006, Japan Society of Coordination Chemistry (JSCC) International Award in 2016, and a Croucher Senior Research Fellowship in 2000/01, etc. She has been serving as the Chief Editor for Chemistry for the new flagship journal Natural Sciences of Wiley since 2020, and she has been elected by the General Assembly of The International Organization for Chemical Sciences in Development (IOCD) as President since 2022.
The 2022 Honours List is published in the HKSAR website, please click
here
to see the details.
Please click
here
for The Third InnoStars Award.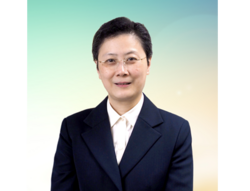 Professor Vivian W W YAM
Department of Chemistry