Start main content
UNIVERSITY AWARD
Outstanding Young Researcher Award 2013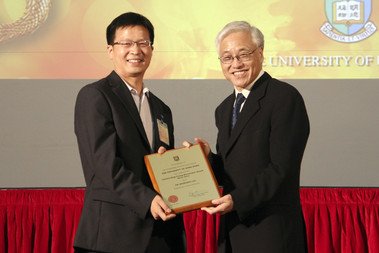 Dr Zhonghui LIU
Department of Earth Sciences
Dr Liu received the University Outstanding Young Researcher Award 2013 for his involvement in high-impact applied research work.
Dr Liu received his PhD from the Department of Geological Sciences, Brown University in 2004, and worked as a Postdoctoral Fellow at Yale University before joining the University of Hong Kong in 2008. His expertise lies in reading hidden climate information from Earth's rocks and sediments and recognising rhythms of natural climate variability beyond the historical period. With the anticipated future anthropogenic climate change, he believes that studying past climates is the key to better knowing the future. He is devoted to studying characteristic warm periods in the geological past, to understand the chain of climatic responses and potential driving mechanisms that would have maintained a warmer climate, including the role of greenhouse gases (carbon dioxide) in global climate change.
Since 2010, Dr Liu has been among the HKU scholars in the top 1% of researchers according to ISI's Essential Science Indicators, and he has published over 30 papers in international journals, including several in the high-impact journals Nature and Science. He also received the Liu Tungsheng Prize for Young Earth Scientists in 2013.
Dr Liu appreciates being granted the HKU Outstanding Young Researcher Award, which he believes will greatly encourage his long-time pursuit in understanding Earth's climate change, for us humans to live in a better environment.