Start main content
UNIVERSITY AWARD
Outstanding Young Researcher Award 2008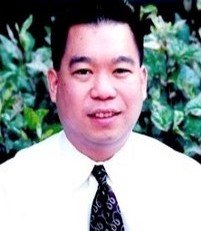 Dr Patrick Henry TOY
Department of Chemistry
Dr Toy was educated at the Ohio State University and Wayne State University from which he received a Bachelor of Science in 1990 and a PhD in 1998, respectively. Following the completion of his doctorate degree and prior to joining the University of Hong Kong in late 2001, he worked at the Scripps Research Institute and then Wyeth. In June 2006, he was awarded tenure and promoted to the rank of Associate Professor. Currently he serves as an elected staff representative on the University of Hong Kong Council.
Dr Toy's research is centred on developing new methodologies and technologies for improving and simplifying the processes of organic synthesis. His work has been cited by the American Chemical Society Green Chemistry Institute Pharmaceutical Roundtable and has led him to be invited to write numerous research articles for prestigious scientific journals such as Chemical Reviews and Chemistry ¾ An Asian Journal.
Dr Toy is very grateful to receive this award, especially the research funding associated with it. He would like to thank all of his research students, both past and
present, who did much of the work that is being recognised.