Start main content
UNIVERSITY AWARD
Outstanding Teaching Award 2020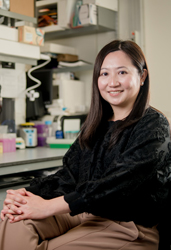 Dr Janet Chan Kit Yan
School of Biological Sciences
"My teaching approaches and strategies have been greatly impacted by both my earlier personal and work experiences. When I was a child, I experienced severe floods which destroyed houses and lands. Later, while pursuing my PhD, I witnessed people who, because of their inescapable lifestyles, created output which deeply harmed the natural environment. These, and many other life experiences, inspired me to be an environmental professional where I can contribute to our future and the betterment of our world.

Before I joined HKU as a lecturer in 2010, I worked at the headquarters of an international NGO located in Geneva, Switzerland. Being the focal point for environmental and climate change issues for the organisation, I collaborated with United Nations agencies to formulate programmes related to the Sustainable Development Goals of the United Nations (UN SDGs). As a result of this participation, I met people from many different walks of life and various communities, cultures, and nationalities, and also encountered a broad range of global environmental issues which all need urgent attention.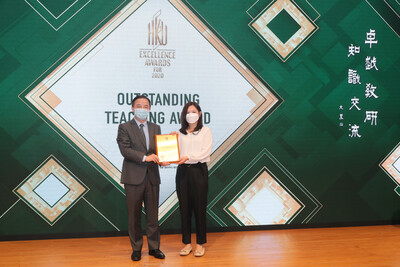 I recognise that fostering people's global citizenship through quality education is crucial for promoting sustainable development and improving our environment. Being a chartered environmental professional and knowing well what employers value, I also realise the importance of professional knowledge, essential transferrable skills, standards, and ethics. My teaching methodology, therefore, seeks to enhance student learning by using a holistic approach for science education and ensuring teaching and learning are truly international. I also embed the attributes of an environmental professional into my teaching and course design. It is my sincere hope that, through my teaching, students can deliver impact through international reach, innovation, and interdisciplinary collaboration to achieve the University's mission goals. As a teacher who believes in enriching and enhancing the student learning experience, I regularly reflect on my teaching. I will continue to 'stay hungry' and 'stay foolish' so that I am eager to learn and ready to try new things in teaching and learning in higher education, and to that end I anticipate further exchange and cooperation opportunities with other teaching experts for our mutual advancement."
STUDENTS' WORDS OF APPRECIATION
"I took several classes by Dr Chan and she also served as my dissertation advisor. In the two years I spent at HKU, I quickly learned how dedicated she is to her craft, the subject, and the school. The classes she taught were well-designed and challenging while her desire for constructive feedback highlighted her commitment to her students. In her classes, she struck a careful balance between broad ideas to showcase the interconnectedness of environmental management and the nuanced details to illustrate the complexities of the subjects. As an advisor, she provided the guidance needed to improve and complete my dissertation. Without hesitation, I would highly recommend Dr Chan to any student looking to deepen their subject matter expertise and she is certainly a professor of excellence."

TYLER FAUST
MSc(EnvMan) 2016
---

"Dr Chan is an inspirational companion in our learning path. She is passionate about sharing her personal learning experience and research findings of e-waste. It left us a vivid impression in this topic. It triggered our interest in this area, and so inspired us to decide to work our final year project on electronic appliance repairing.
Dr Chan is not only our excellent teacher, but also our great friend who continuously engages with us in conversations and ideas exchange. It is our pleasure to have Dr Chan for supervising our final year project. Under the COVID-19 epidemic where face-to-face meeting was discouraged, Dr Chan still actively kept track of our project status via Zoom and even personal WhatsApp communication. As part-time postgraduate students are always available only at night time, she devoted so much of her private time at night to communicate with us and to provide effective feedback to get us more well-prepared to emergent situation when carrying out our project. Her encouragement on mutual learning for both teachers and students facilitates us to learn faster and smarter. We are grateful for all the unconditional support and trust that have laid the foundation for our project execution. Thank you Dr Chan!"

RENEE WONG HO YEE and KERRY WONG KA WING
'Found in Repair' Project Team
MSc(EnvMan), current students
---
"Dr Janet Chan is my teacher for several core courses and my dissertation supervisor in this masters programme. Indisputably, she is my life coach who has granted me a window to glance over the latest environmental management issues in Hong Kong and her enthusiasm towards environmental education has brought aspirations to my career path. Dr Janet Chan is an exuberant and dedicated teacher who very much deserves the University's Outstanding Teaching Award as a token of gratitude for all her effort as the coordinator of Master of Science in Environmental Management (MSc[EnvMan]) programme."

VINCENT SZETO CHIN WAI
MSc(EnvMan) 2020