Start main content
UNIVERSITY AWARD
Outstanding Teaching Award 2018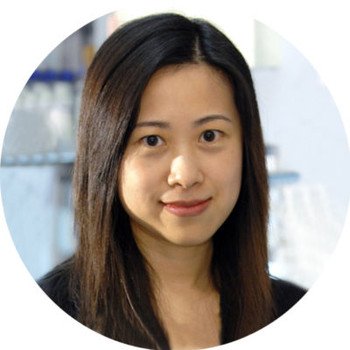 Professor Alice S T Wong
School of Biological Sciences
Professor Alice Wong received her BSc (First Class Honours) and MPhil from The University of Hong Kong, and obtained her PhD from the University of British Columbia. She joined the University as an Assistant Professor. She is currently a Professor in the School of Biological Sciences.
Professor Wong shows strong commitment in teaching and learning. In 2010, she was awarded the Faculty's Award for Teaching Excellence. This is with a proven record from students of effective learning and formative experience. She also actively pursues opportunities to realize her vision in teaching by taking the lead in curriculum design, review, and innovation both for the School of Biological Sciences and the new 4-year curriculum. In addition, she is a highly active member in many outreach activities, including public lectures, summer research programmes, and various service trips to the mainland to promote science education at the University. In 2013, she was appointed Associate Dean in Experiential Learning to help conceptualise the development of capstone experience as a requirement for all undergraduates. In 2017, she was appointed as the Associate Dean in Teaching and Learning which in this current role, she has been responsible for developing a holistic learning experience for our students in line with the University's vision in internationalization, innovation, interdisciplinarity and impact.
In 2018, the Faculty of Science announced several key developments of the science curricula – introducing accredited intensive majors, articulation pathways, interdisciplinary Bachelor of Arts and Sciences Programmes, and the launch of a new Minor in Science Entrepreneurship, which aim at equipping our students with skills for versatile developments according to their aspirations, ability and interests.
"'Education is the lightning of a fire'. Let's inspire students to dream and to encourage and equip them to pursue their dreams", said Professor Wong