Start main content
UNIVERSITY AWARD
Distinguished Research Achievement Award 2011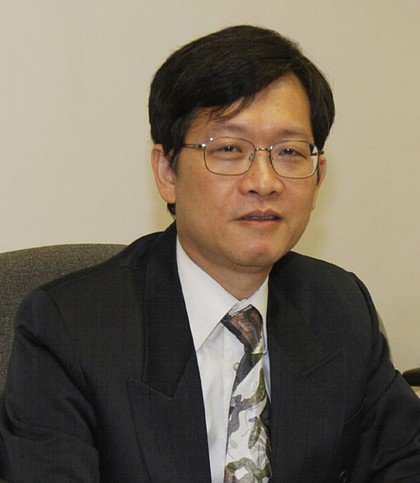 Professor Ngaiming MOK
Department of Mathematics
Professor Ngaiming Mok, Edmund and Peggy Tse Professor in Mathematics, received the Distinguished Research Achievement Award for 2011, for his outstanding achievements in research excellence.
The Distinguished Research Achievement Award is the University's highest research honour. Up to two awards may be made in each exercise, which is conducted on an alternate year basis. Candidates are expected to have achieved international distinction and to be at the forefront of their chosen field (ideally, among the top 1% of researchers in that field). Winners of the Distinguished Research Achievement Award may receive a monetary prize of up to HK$2 million per year for up to three years.
Professor Mok is Chair of Mathematics and Director of the Institute of Mathematical Research. After finishing high school, he went abroad in 1975 to study at the University of Chicago and then at Yale, obtaining his MA at Yale in 1978 and his PhD at Stanford in 1980. He then worked at Princeton and was Professor at Columbia and at l'Université de Paris before taking up a Chaired Professorship at HKU in 1994.
Professor Mok specialises in complex differential geometry, several complex variables and algebraic geometry. He is well-known for having solved several outstanding mathematical problems related to curvature and symmetry in geometry. These include his celebrated work in 1988 resolving the Generalised Frankel Conjecture using evolution equations in partial differential equations and rational curves from algebraic geometry. In the last decade Professor Mok has together with Jun-Muk Hwang laid the foundation of a differential-geometric theory of minimal rational curves, solving a series of difficult classical problems in algebraic geometry.
Professor Mok was a Sloan Fellow in 1984, and he received the Presidential Young Investigator Award of the US in 1985, the Croucher Senior Research Fellowship in 1998 and the State Natural Science Award (Class II) in 2007. In 2009 he was awarded the Bergman Prize of the American Mathematical Society for 'his fundamental contributions in several complex variables, in particular, in the geometry of Kähler and algebraic manifolds'. Professor Mok is entrusted with important duties in the international mathematical community. He has been on the editorial boards of Inventiones Mathematicae, a flagship journal, and other major journals including Mathematische Annalen. He served as a core member for algebraic and complex geometry at the International Congress of Mathematicians (ICM) in 2006, and was a member of the Fields Medal Committee for ICM 2010. He has delivered invited lectures on a wide range of subject areas in mathematics, including recent plenary talks in key meetings in Canada, China, France, Germany, Italy, Korea, Romania, Sweden, Switzerland and the US. In 2011 he was Distinguished Lecturer at the National Center for Mathematical and Interdisciplinary Sciences of the Chinese Academy of Sciences and at the Mathematics Research Center of Stanford University.
Since the early eighties Professor Mok has been collaborating with mathematicians from Mainland China. His article in 1989 with the late Professor Jiaqing Zhong in Annals of Mathematics was the first article in the Annals (co-)authored by a mathematician from Mainland China since China opened up in the late seventies. Professor Mok has lectured on mathematics in English, Putonghua, Cantonese, French, German and Italian, and he also reads half a dozen other languages. Since childhood he has been an avid reader. Currently, apart from professional reading, his favourite subjects include cultural history, philosophy, linguistics and poetry.