Start main content
FACULTY AWARD
Award for Service Contribution 2013-14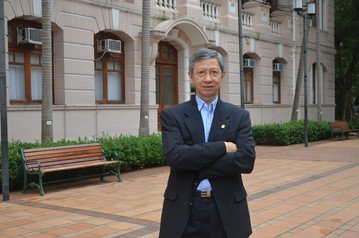 Dr Edmund T S Li
School of Biological Sciences
Dr Li received Award for Service Contribution 2013-14, for his contributions in service, departmental administration, and outreach activities in the Faculty.
"Service starts with people close to you, your family, your friends and colleagues, your work place and the community at large. Serving is sharing; share your time, ideas, resources and patience. With a positive frame of mind, it is not a chore. Always serve with a joyful heart."
Dr Li received his undergraduate and postgraduate degrees from the University of Toronto. Before joining HKU in 1993, he served as Research Associate and Assistant Professor at The University of Missouri Columbia and University of Toronto, respectively. Dr Li plays a crucial role in building the Food and Nutritional Science Programme in this institution and served as Head of the Zoology Department 2003-2007. Currently, he is an Associate Professor in the School of Biological Sciences and the coordinator of the taught programme MSc in Food Industry: Management and Marketing. His research interest is nutrition programming in early life. Over the years, Dr Li had served in numerous committees. He is currently the School Chief Examiner and participates in undergraduate admission and staff establishment at the Faculty level.
Dr Li is dedicated to promoting the nutritional well-being of the Hong Kong people. As a nutrition icon, he is highly visible giving food, nutrition and health advice regularly in newspaper, TV and radio shows. At the community level, Dr Li is an active member of the Hong Kong Nutrition Association and works with social service agency such as the St. James' Settlement. He is also a memberof the Expert Committee on Food Safety, Food and Environmental Hygiene Department, HKSAR government.