Start main content
FACULTY AWARD
Award for Service Contribution 2011-12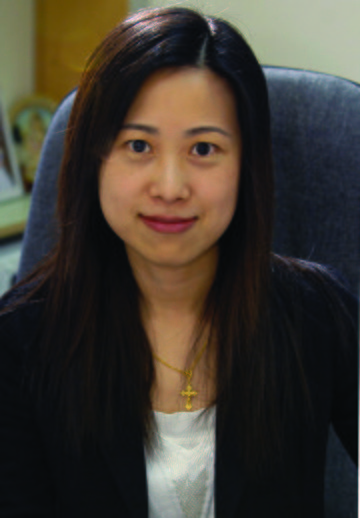 Dr ALice S T Wong
School of Biological Sciences
Dr Wong received the Award for Service Contribution 2011-12 for her untiring efforts in servicing the University, the Faculty and the Department in past years.
Dr Wong is an Associate Professor in School of Biological Sciences. She obtained her BSc (first class honours) and MPhil from The University of Hong Kong, and received her PhD from The University of British Columbia. She joined HKU in 2002, and has since made significant efforts in serving the Department, the Faculty, and the University, including executive committee, academic awards committee, and research proposal and review committee. In particular, Dr Wong's contribution in a variety of activities to promote a holistic learning experience for students is well acknowledged. She is actively engaging in curriculum design, review, and innovation for the Major and the new 4-Year curriculum.
In addition, she is a highly involved member of many outreach activities, including public lectures, summer science programmes, and various service trips to the Mainland China to promote science literacy to the public and education at the University.
Dr Wong has also been proactive in sharing her knowledge and skills with the community through serving on both local and international professional organizations and working with secondary schools. She has been the consultant of the Hong Kong Science Park's Biotechnology sector and organized exhibits to introduce leading research and innovation in biotechnology in Hong Kong.