Start main content
FACULTY AWARD
Award for Service Contribution 2010-11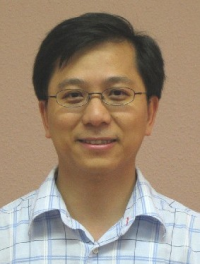 Dr Patrick T W Ng
Department of Mathematics

Dr Ng received the Award for Service Contribution 2010-11 for his untiring efforts in servicing the University, the Faculty and the Department in past years.
Dr Ng's contribution in a variety of activities, such as serving on various committees at the University and Faculty level, and active participating in outreach activities in the community are well acknowledged. He is also involved in developing the new 4-year undergraduate curriculum for the Mathematics Major.
The Award will be presented at the Faculty Graduation and Prize Presentation Ceremony to be held on December 7, 2011 at Kowloonbay International Trade & Exhibition Centre (KITEC).