Start main content
2023 EXTERNAL AWARD
Physicist Dr Yi YANG selected as Physical Science Fellow in 2023 Asian Young Scientist Fellowship
The Asian Young Scientist Fellowship (AYSF) announces its inaugural Fellows for the year 2023. After a rigorous selection process, the AYSF has chosen twelve exceptional early-career scientists from the Asian region who have demonstrated a remarkable level of skill and creativity in their respective fields. Among the chosen Fellows is Dr Yi YANG, from the Department of Physics, who has been selected as Physical Science Fellow. The recognition is to encourage and support young scientists in Asia to carry out creative and transformative research.
The selection was based on the awardees' remarkable accomplishments in Life Science, Physical Science, and Mathematics and Computer Science, as well as their exceptional creativity and potential for future research endeavors. The chosen Fellows have a proven track record of pushing the boundaries of scientific discovery and have shown immense potential to make significant contributions to their respective fields in the years to come.
Dr Yi Yang is a shining example of the caliber of scientists that the AYSF seeks to support. His research is primarily centered on optical physics and photonics. The AYSF Committee acknowledges his contribution to development of a unified mesoscopic framework for nanoscale electromagnetic phenomena and would like to support his further exploration of light-matter interaction at the interface among nano-photonics, condensed matter physics, and quantum optics.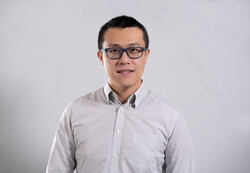 Dr Yi YANG
Department of Physics