Start main content
08 Jan 2021
Research co-led by Professor Hongzhe SUN from Research Division for Chemistry awarded the Local Top Ten innovation and technology news in 2020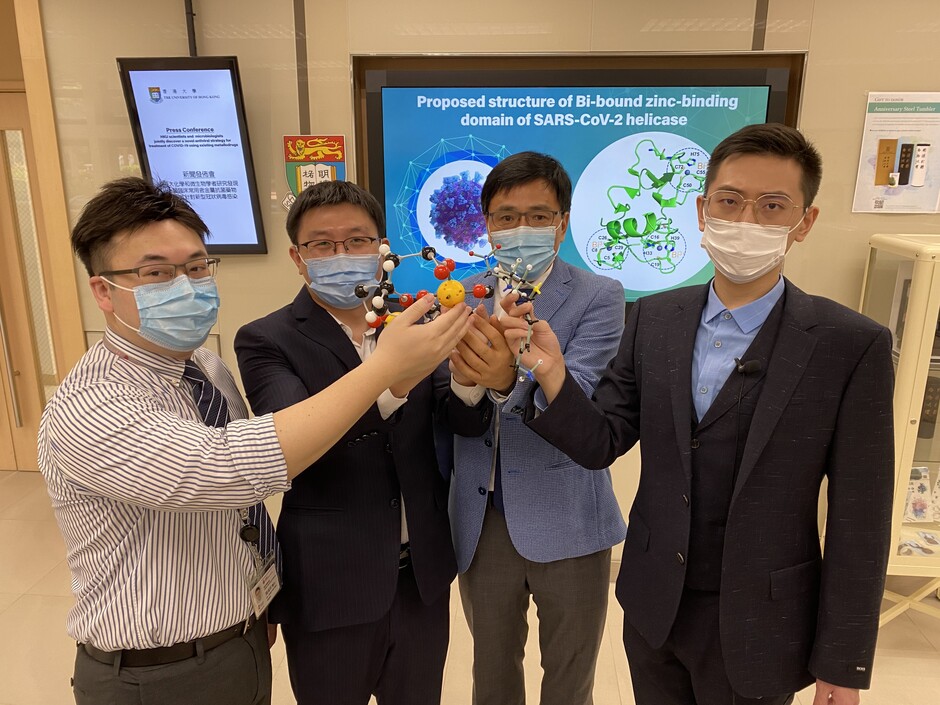 A research co-led by Professor Hongzhe SUN, Norman & Cecilia Yip Professor in Bioinorganic Chemistry, Research Division for Chemistry, and Professor Kwok Yung YUEN, Henry Fok Professor in Infectious Diseases, Department of Microbiology, Li Ka Shing Faculty of Medicine, on discovery of a novel antiviral strategy for treatment of COVID-19 using existing metallodrugs, has been selected as one of the top 10 innovation news in 2020 by public vote.
Organised by the Beijing-Hong Kong Academic Exchange Centre, the selection of the "Top ten innovation and technology news in 2020" aims to raise public awareness of scientific research achievements of Hong Kong institutions and pay tribute to researchers of various institutions, more than 2000 public audience engaged in the voting.
Click here to learn more about the research.