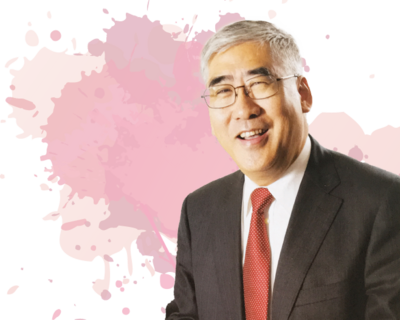 1964 BSc (General) graduate;1965 BSc (Special) graduate

"Whatever you do, do it with all your heart. Be happy and do good."
Affiliations
Emeritus College Principal of HKU SPACE Community College
Former Professor in Chemistry of The University of Hong Kong
Former Dean of Science of The University of Hong Kong
Former Vice President (Academic) of Centennial College
Fellow of Royal Society of Chemistry
Hong Kong Representative of the Coordinating Board of the Regional Network of Natural Products Chemistry in Southeast Asia, UNESCO
Special Advisor of the Task Force on Human Reproductive Fertility Regulation, WHO
Chairman of HKAL Chemistry Subject Committee, HKEA
Biography
Professor Kin-Fai CHENG's association with HKU Science is lifelong. It all began with his admission in 1961 as an undergraduate. Apart from the 5 years of absence between 1965 to 1970 for PhD (as a Commonwealth scholar) and research fellow at the University of British Columbia and California Institute of Technology respectively, his association with the Faculty was uninterrupted.
Upon rejoining the Faculty in 1970 as a lecturer in the Department of Chemistry, Professor CHENG remained teaching in the Department for 32 years until 2002. He was elected Dean of Science in 1994 and served for 6 years. During his deanship, the Faculty underwent major development, including establishing the Earth Sciences Department, restructuring undergraduate curricula to credit system, introducing a wide range of new study programmes at Bachelor and Master levels, enhancing research capabilities and collaboration, attracting major research funding, and construction of the Kadoorie Biological Sciences Building.
Upon retiring from the Department of Chemistry, Professor CHENG continued to serve the University as the College Principal of HKU SPACE Community College (2002 – 2010), pioneering Associate Degree programmes in Hong Kong.