Mr Kenneth Tsz Chun NG
• BSc student (major in Molecular Biology & Biotechnology, minor in Biochemistry)
• Listed as Gold Medallist in International Genetically Engineered Machine Competition (iGEM) in 2018
• Participant of Business Immersion in Philippines in 2017
• Global Volunteer in Peru in 2017
• Summer Exchange at George Washington University in 2016
• Summer Exchange at Peking University in 2016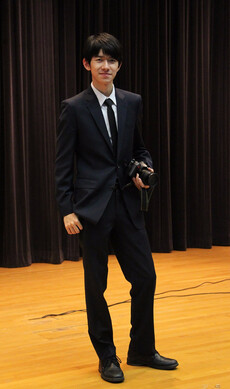 "Constraint kills the fun of doing research. University is about the freedom it offers, and iGEM provides a perfect kick-start of a research career."
"As a foundation promoting the advancement of synthetic biology and the development of an open community and collaboration, the International Genetically Engineered Machine Competition (iGEM) offers a high degree of freedom and autonomy for students amid their exploration of the wonders of synthetic biology.
The experience did not only allow me to learn more about techniques in research, but also rekindled my passion for science as well. As a team, we built genetically engineered system for an identified problem and devised experiments accordingly. The complexity of the project, as well as the autonomy, provided a robust learning environment for our team. Failing experiments countless of times made us more flexible researchers. The fun part of iGEM was to learn and joke around with teammates in the lab, and nothing compares with the joy.
The most memorable moment happened to be the time when we saw HKU was listed amongst Gold Medallists — we were so thrilled and excited. We also got chances to venture out of the campus of some of the most renowned universities in the world, such as Massachusetts Institute of Technology (MIT) and Harvard University.
Allowing young researchers to find the pure joy of conducting research in a setting without limitations and boundaries, iGEM is undoubtedly an excellent start for students to embark on a research career."